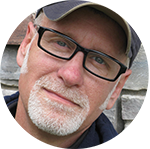 MICHAEL WALLING
Artistic Director
Michael Walling is a nationally known New York City-based stage director and arts educator. Michael has been the resident guest director for Trollwood since 1992 and is currently the Artistic Director for the Main Stage Musical. 2021 will mark the 30th stage production Michael has directed for Trollwood. Michael was the Artistic Director of the Pit and Balcony Theatre Company in Michigan, directing 24 stage productions. He's also served as Artistic Director for Fort Peck Theatre in Montana, directing and producing over 15 productions. For the last three decades Mr. Walling has been a frequent Guest Artist/Lecture on the regional theatre and university stage. Teaching masterclass's in stage directing and audition technique. Michael was a founding member of the Directors Company in the prestigious Goldberg Department of Dramatic Writing at NYU's Tish School of the Arts. Throughout 1992-2000, Michael directed numerous of projects for the writing program.
As Artistic Director of the Main Stage Musical, Michael continues to lead a national artistic team to produce high quality professional theatre while inspiring thousands of our local students through the discipline of arts education. Because of Michael's continuous dedication to our community, it was announced in 2001 by the mayor of Fargo that from this day on, July 18th would officially be "Michael Walling Day" in Fargo ND.
Michael's Trollwood directing credits include: 1992-Oklahoma, 1993-Anything Goes, 1994-Joseph and the Amazing Technicolor Dreamcoat, 1995-West Side Story, 1996-Guys and Dolls, 1997-A Funny Thing Happened on the Way to the Forum, 1998-42nd Street, 1999-Jesus Christ Superstar, 2000-Damn Yankees, 2001-Crazy for You, 2002-Footloose, 2003-Les Misérables, 2004-Kiss Me, Kate, 2005-Disney's Beauty and the Beast, 2006-Fiddler on the Roof, 2007-Thoroughly Modern Millie, 2008-Joseph and the Amazing Technicolor Dreamcoat, 2009-The Wiz, 2010-Anything Goes, 2011-The Music Man, 2012-Legally Blonde The Musical, 2013-Shrek The Musical, 2014-How to Succeed in Business Without Really Trying, 2015-Mary Poppins, 2016-Disney's The Little Mermaid, 2017-Disney's Beauty and the Beast, 2018-Hello, Dolly! and in 2019-Freaky Friday!. Michael is currently working on our 2021 production of Cinderella.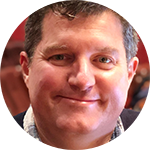 JACK MEHLER
Scenery & Lighting Designer
Jack Mehler has designed lighting and scenery for theatre, dance, opera and corporate events for over twenty years based in New York. He was the 2013 recipient of the Korean Musical Theatre Award for Lighting Design of the year (the Korean Tony) for Rebecca and the 2012 recipient for Elisabeth. Notable recent projects include Marie Antoinette for EMK International in Seoul, Billy Elliot for Ogunquit Playhouse and premieres for The Joffrey Ballet, Lar Lubovitch, and Ballet Memphis. His work for TPAS began in 1996 with the scenery design for Guys and Dolls and he has designed scenery and/or lighting for 21 TPAS productions. He was an owner's consultant for the Trollwood New Home which opened in 2009. His work has also been seen with Alvin Ailey American Dance Theatre, Donald Byrd/Spectrum Dance, Cleveland Play House, Hubbard Street Dance Chicago, Manhattan Theatre Club, Northshore Music Theatre, Seattle Rep, Spoleto Festival (Italy), Paper Mill Playhouse, The WPA Theatre and many others. Jack lives in Bronxville, NY with his wife Marguerite and their children Patrick, Ben, and Katherine.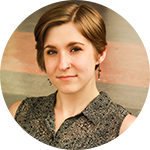 EMMA GOLD ANDERSON
Props Master / Designer
Emma Gold Anderson (she/her) is a freelance props artisan and designer. Raised by two misplaced northerners in Chapel Hill, North Carolina, Emma found her passion for theatre in high school. Committing to this passion, she went on to graduate summa cum laude in 2018 from the University of North Carolina at Greensboro with a BFA in Theatre, concentrating in props construction and management. Since graduating Emma has worked in a variety of theatric environments, including joining the Broadway national tour of The Sound of Music in 2019 and the Broadway national tour of Fiddler on the Roof in 2020. In her spare time Emma enjoys video games, puzzles, D&D, and whatever craft she is currently hyper-fixated on (currently casting resin dice and sculptures.) This will be her first experience in youth theatre as an adult, and is incredibly excited to work with young people passionate about theatre in the same way she was at their age.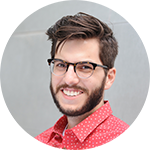 ERIC BACKUS
Sound Designer / Audio Director
Eric Backus (Sound Designer) is a composer and sound designer based in Chicago, IL. Off-Broadway: Hollow/Wave (United Solo Festival), Churchill (SoloChicago Theatre); Regional: Mark Twain's River of Song, The All Night Strut (Milwaukee Rep.), Shakespeare in Love, Miss Bennet: Christmas at Pemberley (TheatreSquared), Legally Blonde (Northern Stage), Working: A Musical, Murder for Two (Merry Go Round Playhouse), Rock of Ages (Lake Dillon Theatre Co.). Recent Chicago credits include Plano (First Floor Theater, Steppenwolf LookOut Series), Short Shakes! Comedy of Errors (Chicago Shakespeare Theater), Every Brilliant Thing (Windy City Playhouse), Wolf Play (Gift Theatre, Jeff Nomination), and The Absolute Brightness of Leonard Pelkey (American Blues Theater, Jeff Nomination). In addition to theatre, Eric has composed and sound designed for podcasts and film. To hear some of his music, please visit ericbackus.com.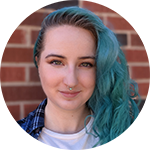 MARIAH BOWEN
Costume Stitcher/Wardrobe Crew

Mariah graduated from Lagrange College in 2017 with a degree in musical theatre but has worked professionally in costuming since. She's worked all over the US from Jean's Playhouse in New Hampshire, to Gulfshore Playhouse in Florida, to Ozark Actor's Theatre in Missouri. Currently she is the Costume Rental Coordinator/Stitcher for Oklahoma City University, but she also enjoys working on the wardrobe crew. Mariah is excited for her first summer with Trollwood. Costume credits include Spring Awakening; Spamalot; Young Frankenstein; Joseph and the Amazing Technicolor Dreamcoat; and Matilda. Wardrobe credits include Anastasia; Red, White, and Tuna; As You Like It; The Mystery of Irma Vep; and Leading Ladies.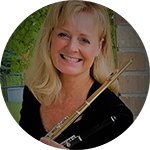 KIRSTIN CARLSON
Woodwind Mentor
Kirstin Carlson is thrilled to be returning to Trollwood this summer as woodwind mentor for the mainstage orchestra! She is a band director at Ben Franklin Middle School in Fargo, ND, and a private flute teacher.   Kirstin performs  Silver Winds Flute Quartet, the Master Chorale of Fargo-Moorhead and is an active freelance performer. Kirstin has played with the Grand Forks Symphony, the Lake Agassiz Concert Band,  and the Gooseberry Park Players as pit manager/performer.  She holds a Bachelor of Music degree from Concordia College in Moorhead, MN and has a Master's degree from Minnesota State University-Moorhead. Kirstin and her husband are the owners of TAK Music Venue in Dilworth. She lives in Moorhead and adores spending time with her husband, two sons and English Setters.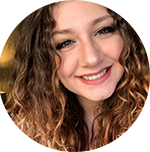 ERICA CAUSI
Technical Director
Erica Causi is a second-year MFA Candidate in Technical Direction at the University of Memphis. After graduating from York University in 2016, with a BFA in production, she did two consecutive contracts with Princess Cruises. In between contracts, Erica attended The Stagecraft Institute of Las Vegas and expanded her knowledge of live productions. After Erica decided to return to land to be closer to her family, she worked at Westbury National fabricating custom scenery for corporate events. With her love of theatre calling to her, she worked at The Lighthouse Festival Theatre in Port Dover, Ontario as the Technical Director in 2019. Erica is thrilled to be a part of the Trollwood team for 2021, she is excited to help guide the next generation of artisans and help her team grow into strong members of any art community they find themselves in.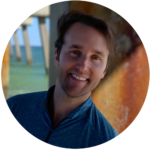 TRAVIS CHINICK
Costume Designer
Travis has worked for the last 10 years as a freelance designer and painter. He currently obtaining his MFA at Yale School of Drama. Highlights include A Dog Story (Seaglass Theatrical), Mysterio! Magic Rocks the Night! (Holiday World and Splashin' Safari, IAAPA Finalist), That Bachelorette Show (Davenport Theatrical), the Ivy and Bean National Tour (Maximum Entertainment), The Tutors (Attic Theatre Company – NY Premiere), Strictly Dishonorable (Attic Theatre Company), Les Miserables (Assistant Designer- 2014 Broadway Revival), Legally Blonde(Argyle Theatre) and others.  Travis has also worked as a Costume Painter at The Metropolitan Opera and was an in-house designer and shop manager for RWS Entertainment Group where he designed and coordinated costumes for theme parks and cruise ships across the country and world.
KATHRYN COOK
Scenic Charge Artist
Kathryn E. Cook is a Scenic Designer and Scenic Artist based in Southern New Jersey. She received her BA in Theatre Design and Production from The Richard Stockton College of NJ and went on to earn her MFA in Theatre Design and Technology from The University of Alabama. Before she graduated, she was awarded 2nd place in the South Eastern Theatre Conference's 2015 graduate level design competition for her work on Sarah Ruhl's Eurydice. Kathryn's professional credits include: Scenic Designer and Scenic Artist at The Interlochen Arts Camp, Scenic Charge Artist at the Virginia Shakespeare Festival, and Scenic Charge Artist and Scenic Designer at the Cumberland County Playhouse in Crossville, TN.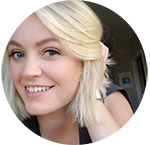 KIAH CORRIN
Costume Lead Cutter/Draper
Kiah is very excited to be returning for her second year on the Trollwood Mainstage Musical costume team! After graduating with a BFA from the University of South Dakota, Kiah worked as a stitcher/dresser for Freaky Friday in 2019. When Kiah is not working at Trollwood she runs her own small business making custom dancewear in Minneapolis, Minnesota. She enjoys listening to podcasts, video games, weightlifting, ice cream, and fostering cats!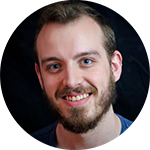 TYLER DANHAUS
ASM/Deck Chief
Tyler Danhaus is a NYC based freelance stage manager. Originally from Wausau, WI, he graduated from University of Wisconsin-Milwaukee with a BFA in Stage Management. Tyler's NYC credits include: Smart Blonde; The Imbible; Titanique; Women on Fire; Anne of Green Gables Part I and II, and You, Me, I, We. Additionally, Tyler has toured as the Production Stage Manager on Little Black Dress (1st National) and The Elf on the Shelf: A Christmas Musical (1st National). When not found in the theatre, Tyler usually is spending his time outdoors whether it be running, kayaking, hiking, or camping.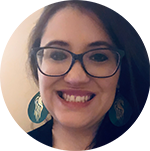 ARIA DURSO
Hair & Makeup Designer
Aria Durso is a Professionally trained Wig Master and SFX artist. Originally from Nashville, Aria Studied SFX makeup at Joe Blasco Makeup Center East in Orlando Florida, before moving to Philadelphia to apprentice in wardrobe and wigs at The Walnut Street Theatre. Aria toured for years with various touring productions, including 2 years as Wig Master for The Rogers and Hammerstein's Cinderella 2nd National Tour. She is currently pursuing her Masters Degree in Information Sciences at the University of Knoxville, Tennessee. She lives in New York with her husband Peter and her tiny cat, Eponine.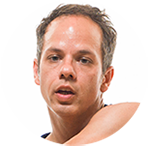 MICHAEL ESTANICH
Choreographer
Michael Estanich is the Artistic Director of the Chicago based dance theatre company, RE|dance group. Since 2009 RE|dance group has been presenting work in nationally recognized dance festivals throughout the United States. In summer of 2016, RE|dance group was invited to present its seminal duet Abbot & Viv at the New Dance for Asia International Dance Festival in Seoul, South Korea. Michael is also a Professor of Dance at the University of Wisconsin-Stevens Point. He teaches modern dance, composition, dance pedagogy, movement analysis and dance history. He earned his MFA from The Ohio State University and his BFA from Denison University. His creative research currently examines ideas of space, architecture, landscape and habitation often resulting in dances supported by sculptural environments. Michael's professional performance credits include Molly Shanahan/Mad Shak, Cerulean Dance Theatre, Rebecca Rosen, Melanie Bales, Bebe Miller, a reconstruction of Mark Morris' choreography All Fours, and Susan Marshall's ARMS. He is the North Central Regional Director of American College Dance Association (ACDA). Michael has been a part of the Trollwood Performing Arts School dance faculty since 2006, serving as the department chair since 2010, and the choreographer for the Mainstage Musical since 2015.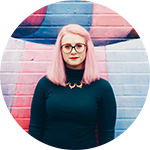 ZIA FOX
Sound Technician
Zia Fox is a sound designer and audio engineer. They graduated from the University of Illinois at Urbana-Champaign in 2018 with a BA in Music Technology, and again graduated from Urbana-Champaign in 2021 with a Master of Fine Arts in Theatre Sound Design and Technology. Zia has designed and engineered many resident productions at Krannert Center for the Performing Arts, the most recent including Lysistrata, PSHITTER! A Drinking Song for the Year of Our Lord 2020, Gem of the Ocean, and The Adventures of Little Sharp Ears. Outside of theatre, Zia does video game sound design and other multimedia projects.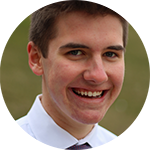 THOMAS IODICE
Scenic Carpenter
Thomas Iodice is honored to join Trollwood Performing Arts School as a carpenter for Rodgers + Hammersteins Cinderella. He is currently a rising third year student at the University of Cincinnati College-Conservatory of Music pursing a BFA in Technical Production and a minor in Information Technology. He was previously the Technical Director and Set Designer for Disney's Beauty and the Beast, Disney's The Little Mermaid, and Footloose in his hometown, Northern Virginia.

JORDAN JONES
Stage Manager
Jordan "J.J." Jones is pleased to be joining the Trollwood family once again after having a blast stage managing last year's Freaky Friday. J.J. works full time at the Leslie S. Wright Performing Arts Center on Samford University's campus located in Birmingham, AL. Spending most of her time assistant managing the venue, she is most excited to dive back in to working on the production of a great musical. Some of her favorite musical credits to stage manage have been Children of Eden, Guys and Dolls, Hairspray, The Little Mermaid, and Oklahoma!. She is looking forward to another fantastic summer!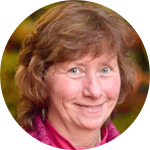 SUE JORDAHL
Orchestra Director
Sue Jordahl has been a part of the Trollwood family filling multiple roles for more than 20 years. Sue is delighted to work as the Trollwood Performing Arts School Pit Orchestra Director for the seventh year.  Previous work with the Pit Orchestra includes being the lead keyboardist and a mentor since 1995.  Sue has been part of the Trollwood faculty where she has taught classes for both Trollwood Academy and Totally Trollwood Academy, as well accompanying dozens of Trollwood Academy classes over the years.  Sue holds a Master of Education degree from NDSU.   Currently, Sue is an instructor at West Fargo High School where she teaches band and is very involved in the musicals put on by the school. She also participates in the pit orchestras of other area high schools. In addition, she  is the organist/keyboardist and hand bell director for her church. During the year, Sue plays percussion with the Lake Agassiz Concert Band. Sue's entire family has been involved at Trollwood over the years, as her husband, two children, and son-in-law have all been members of the Trollwood Pit Orchestra and her children are Trollwood alums.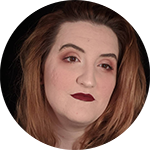 LYDIA KABZINSKI
Assistant Costume Shop Manager/Wardrobe Head
Lydia Kabzinski is thrilled to be back in the Trollwood family again this summer after working on last year's 'Freaky Friday' production as the Assistant Costume Shop Manager and Wardrobe Head! Lydia graduated from Morehead State University in the spring of 2020 with a Bachelor's degree in Theatre, and she is excited to continue her work in the arts!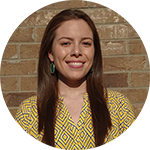 AUTUMN LIGHT
Lighting Technician
This will be Autumn Light's first production with Trollwood Performing Arts School. She is a Texas based Lighting Designer who recently received a BFA in Design/Technology from Wright State University in Dayton, Ohio. This past spring, she was able to spend her last semester working full-time at a production company in Austin, Texas. During her time there, she learned how to program multiple lighting consoles while designing for small concerts and corporate events. She is looking forward to this new endeavor and thanks her family and friends for the endless love and support!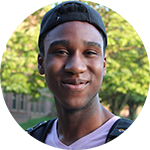 TOBI OSIBODU
Assistant Deck Chief
Tobi Osibodu will be returning to Trollwood for his second summer Mainstage Musical. Tobi is a native of the Chicagoland area but is currently studying music and theatre at Millikin University in Decatur, IL. He serves a Stage Manager at the Kirkland Fine Arts Center where he has worked with acts like The Alabama Ballet, The Moscow Ballet, and Postmodern Jukebox. He is looking forward to yet another wonderful summer with Trollwood.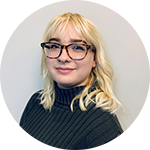 CAROLINE PATTERSON
Scenic Painter
Caroline Patterson is a BFA Scenic Design 4th year at Ohio University and currently a Scenic artist for Trollwood Performing Arts School. Scenic Artist: Objects in the Mirror, She Kills Monsters, Rhinoceros, Big Love, Pluto, Silent Sky, Romeo & Juliet. Assistant Scenic Design: Silent Sky. Scenic Charge Artist: People Places and Things, Macbeth.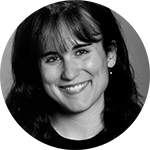 JACQUELINE REID
Production Manager
Jacqueline Reid is the Stage Manager for New York City Ballet.  Recent work includes production and stage managing the Nutcracker at Wethersfield for Ballet Collective.  Also – lighting design for Retro Productions off-Broadway The Runner Stumbles, Lighting Director for Flamenco Vivo Carlota Santana, and Technical Director for American Repertory Ballet. Production Stage Manager for Brian Brooks Moving Company, Big City- Joyce Theater and on tour, Run Don't Run at the Brooklyn Academy of Music. Los Angeles – Resident Lighting Assistant for the Los Angeles Opera, Resident Lighting Designer for The Actor's Gang.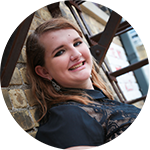 SARAH REKOW
Costume Stitcher/Wardrobe Crew
Sarah Rekow is excited to work with Trollwood Performing Arts School this summer. Sarah graduated from Fashion Institute of Design and Merchandising in 2017. She has worked on several productions in the costume department including Matilda with McCoy Rigby Entertainment and The World Goes Round with Reprise 2.0. When not working on shows, she is the wardrobe supervisor at 3-D Theatricals in Anaheim, CA.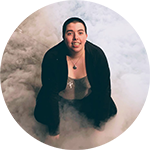 ISABEL SAMUEL
Master Electrician
Isabel is going into her second year as a lighting MFA student at Illinois State University. She recently was the Assistant Lighting Supervisor at North Shore Music Theatre, as well as a freelance designer and electrician in the Boston area. Favorite design credits include The Little Mermaid (North Attleborough High School) and Driving Miss Daisy (The Barnstormers). Isabel received her BFA in theatrical design from Salem State University. She wants to thank Katie Whittemore for convincing her to join the team at Trollwood. Isabel can also be found at: isabelsamuel.com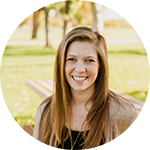 ELIZA SNORTLAND
Vocal Director
Eliza Snortland is the director of choirs at White Bear Lake Area High School-North Campus where she conducts five choirs, assists two others, and vocal directs the musicals. She recently completed her graduate studies at Northern Arizona University in Flagstaff, AZ. While pursuing her Master of Music in Choral Conducting, she also directed the NAU University Singers, co-directed the NAU Chamber Singers, and chorus mastered two lyric theatre productions. Prior to moving to Arizona, Eliza conducted 6th-8th grade choirs at Central Middle School in White Bear Lake, MN and sang with the semi-professional ensemble, Magnum Chorum, based out of the Twin Cities. For the past seven summers, Eliza has served as the vocal director for the Mainstage Musicals at Trollwood Performing Arts School. She is a former Trollwood student and was the vocal student leader for two summers. Eliza is also a graduate of Saint Olaf College, where she earned her Bachelor of Music degree in Vocal Music Education. She sang and toured nationally with the St. Olaf Choir and served as the alto section leader. When she is not conducting choirs or vocal directing musicals, Eliza enjoys arranging choral music and cooking!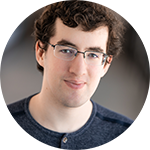 ADAM SOREL
Carpenter
Adam is a BFA Technical Direction student at Salem State University in Salem, Massachusetts. Prior show credits include Technical Director for Machinal and Assistant Technical Director for Much Ado About Nothing at Salem State University, as well as Lighting Technician for Trollwood's production of Freaky Friday. This will be Adam's second summer working with Trollwood and he is very excited to return as a carpenter for Cinderella!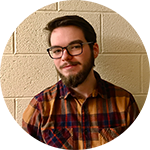 LUCAS STREIT
Master Carpenter
This will be Lucas Streit's first summer working with Trollwood Performing Arts School. He is from the Chicagoland area and is currently studying scenic technology at the University of Illinois Urbana-Champaign. Lucas' previous show credits include, Pshitter! a drinking song for the year of our lord 2020, La Boheme, The Rape of Lucretia, Eurydice, and Big Fish. Lucas is very excited to get to work and be a part of the team at Trollwood Performing Arts.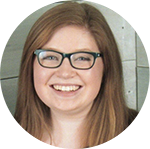 KATIE WHITTEMORE
Lighting Director
Katie Whittemore is very excited to return to Trollwood this summer after joining the team for Freaky Friday in 2019. She is based in NYC, where she works as a freelance lighting designer. She most recently was the Assistant Lighting Designer for An American in Paris (National Tour), and on Menopause: the Musical (Ogunquit Playhouse). She was also the Associate Lighting Designer for Matilda (Engeman Theatre), and Elf (The Gateway). Her recent design work includes Fen (Columbia University), Mother of Pearl (Rough Draft Theatre Festival), Steerage (Columbia University) and A Burning Church (New Ohio Theater). Before moving to NYC, Katie was the Lighting Supervisor at North Shore Music Theatre in Massachusetts for two years, where she had the pleasure to serve as Jack Mehler's associate on multiple productions. She received her BFA with a concentration in Lighting Design from Salem State University in 2016.  She now lives in the Washington Heights area with her husband Corey and their two cats.  katiewhittemoredesign.com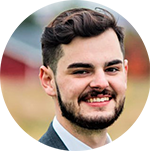 THOMAS WILLSON
Assistant Technical Director
Thomas Willson  graduated from the State University of New York at Fredonia with a BFA Production and Design degree with a concentration in technical direction. Before joining the Trollwood Community, Thomas served in a variety of technical positions at the Rockefeller Arts Center and the Chautauqua Theater Company. Outside of theatre Thomas enjoys the outdoors, working on vehicles, and woodworking.