2021 Mainstage Musical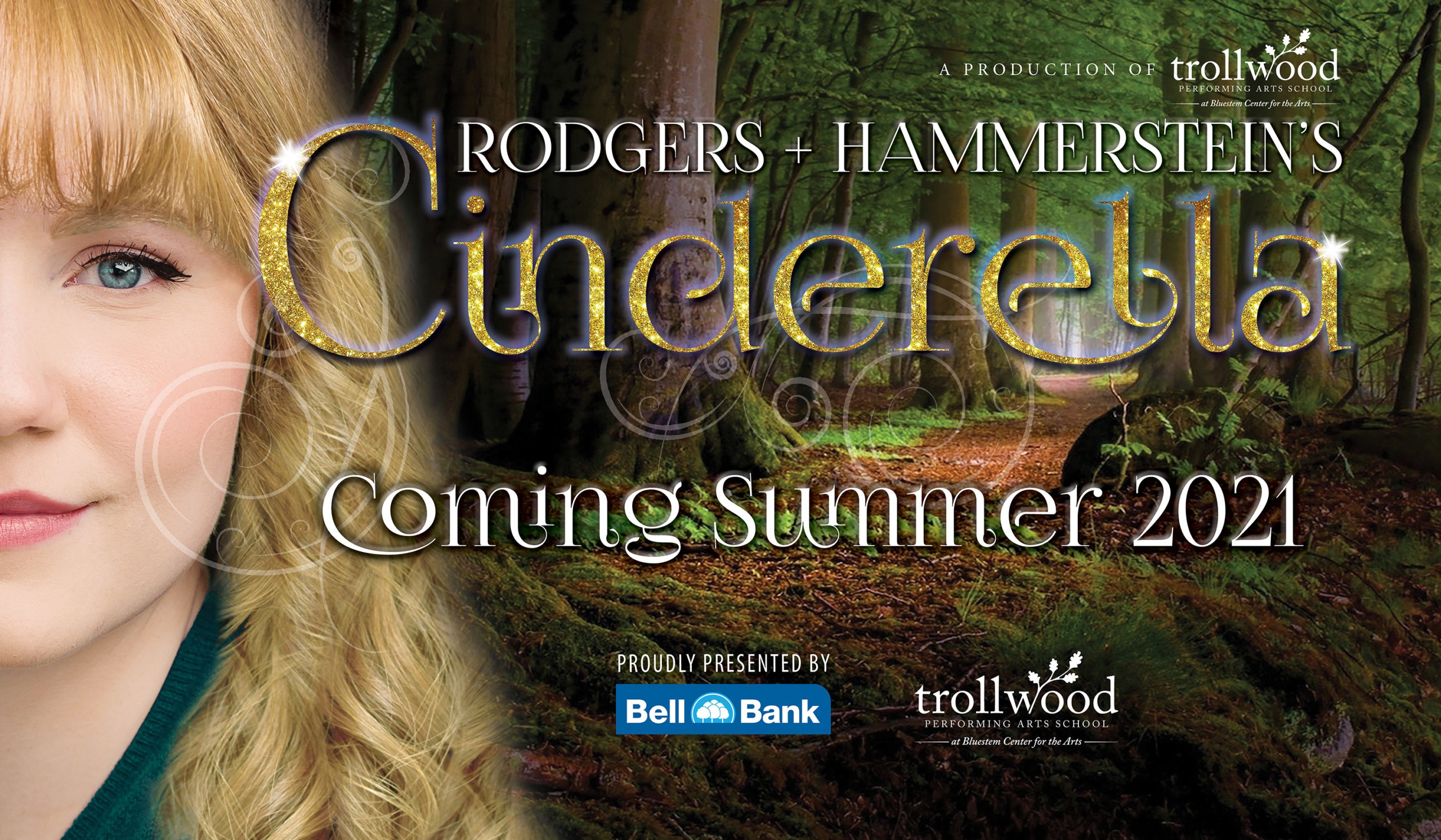 Rodgers + Hammerstein's Cinderella
Proudly sponsored by Bell Bank
Ages: 14 through 2020 or 2021 Graduated Senior
Location: Trollwood Performing Arts School at Bluestem Center for the Arts, 801 50th Ave S, Moorhead, MN
Program Dates: June 3-August 6, 2021
Cast Auditions:  Cinderella Cast Auditions for Summer 2021 are complete and closed.
Orchestra Auditions: TBD
Technical Theatre Involvement:  Register for Technical Theatre – Independent Study and/or  Mainstage Musical Run Crew.
Measurement Party: TBD
Kick Off Meeting: June 3, 7:00pm, location TBD.  1 student and 1 parent must participate.
Orientation: June 7, 11:00am-12:00pm, location TBD.  Student must participate.
Discounted Group Sales: OPEN NOW for purchases of 10 or more tickets on a single performance night
Tech Week: July 5 – 14
Performances: July 14-17, 21-24, 28-31, 2021
Strike: Cast, crew and orchestra members are REQUIRED to attend strike week, August 2-6
Production Party: Thursday, August 5
Registration Deadline: May 14, Registration remains open after this deadline however, a $25 late fee will be assessed.
Fees: See Program Fees page HERE.
MAINSTAGE MUSICAL PRODUCTION TEAM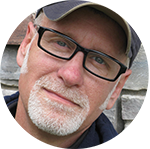 MICHAEL WALLING
Artistic Director
Michael Walling is a nationally known New York City-based stage director and arts educator. Michael has been the resident guest director for Trollwood since 1992 and is currently the Artistic Director for the Main Stage Musical. 2021 will mark the 30th stage production Michael has directed for Trollwood. Michael was the Artistic Director of the Pit and Balcony Theatre Company in Michigan, directing 24 stage productions. He's also served as Artistic Director for Fort Peck Theatre in Montana, directing and producing over 15 productions. For the last three decades Mr. Walling has been a frequent Guest Artist/Lecture on the regional theatre and university stage. Teaching masterclass's in stage directing and audition technique. Michael was a founding member of the Directors Company in the prestigious Goldberg Department of Dramatic Writing at NYU's Tish School of the Arts. Throughout 1992-2000, Michael directed numerous of projects for the writing program.
As Artistic Director of the Main Stage Musical, Michael continues to lead a national artistic team to produce high quality professional theatre while inspiring thousands of our local students through the discipline of arts education. Because of Michael's continuous dedication to our community, it was announced in 2001 by the mayor of Fargo that from this day on, July 18th would officially be "Michael Walling Day" in Fargo ND.
Michael's Trollwood directing credits include: 1992-Oklahoma, 1993-Anything Goes, 1994-Joseph and the Amazing Technicolor Dreamcoat, 1995-West Side Story, 1996-Guys and Dolls, 1997-A Funny Thing Happened on the Way to the Forum, 1998-42nd Street, 1999-Jesus Christ Superstar, 2000-Damn Yankees, 2001-Crazy for You, 2002-Footloose, 2003-Les Misérables, 2004-Kiss Me, Kate, 2005-Disney's Beauty and the Beast, 2006-Fiddler on the Roof, 2007-Thoroughly Modern Millie, 2008-Joseph and the Amazing Technicolor Dreamcoat, 2009-The Wiz, 2010-Anything Goes, 2011-The Music Man, 2012-Legally Blonde The Musical, 2013-Shrek The Musical, 2014-How to Succeed in Business Without Really Trying, 2015-Mary Poppins, 2016-Disney's The Little Mermaid, 2017-Disney's Beauty and the Beast, 2018-Hello, Dolly! and in 2019-Freaky Friday!. Michael is currently working on our 2021 production of Cinderella.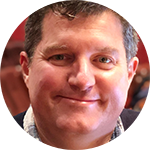 JACK MEHLER
Scenery & Lighting Designer
Jack Mehler has designed lighting and scenery for theatre, dance, opera and corporate events for over twenty years based in New York. He was the 2013 recipient of the Korean Musical Theatre Award for Lighting Design of the year (the Korean Tony) for Rebecca and the 2012 recipient for Elisabeth. Notable recent projects include Marie Antoinette for EMK International in Seoul, Billy Elliot for Ogunquit Playhouse and premieres for The Joffrey Ballet, Lar Lubovitch, and Ballet Memphis. His work for TPAS began in 1996 with the scenery design for Guys and Dolls and he has designed scenery and/or lighting for 21 TPAS productions. He was an owner's consultant for the Trollwood New Home which opened in 2009. His work has also been seen with Alvin Ailey American Dance Theatre, Donald Byrd/Spectrum Dance, Cleveland Play House, Hubbard Street Dance Chicago, Manhattan Theatre Club, Northshore Music Theatre, Seattle Rep, Spoleto Festival (Italy), Paper Mill Playhouse, The WPA Theatre and many others. Jack lives in Bronxville, NY with his wife Marguerite and their children Patrick, Ben, and Katherine.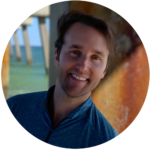 TRAVIS CHINICK
Costume Designer
Travis has worked for the last 10 years as a freelance designer and painter. He currently obtaining his MFA at Yale School of Drama. Highlights include A Dog Story (Seaglass Theatrical), Mysterio! Magic Rocks the Night! (Holiday World and Splashin' Safari, IAAPA Finalist), That Bachelorette Show (Davenport Theatrical), the Ivy and Bean National Tour (Maximum Entertainment), The Tutors (Attic Theatre Company – NY Premiere), Strictly Dishonorable (Attic Theatre Company), Les Miserables (Assistant Designer- 2014 Broadway Revival), Legally Blonde(Argyle Theatre) and others.  Travis has also worked as a Costume Painter at The Metropolitan Opera and was an in-house designer and shop manager for RWS Entertainment Group where he designed and coordinated costumes for theme parks and cruise ships across the country and world.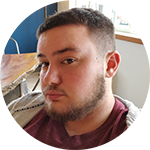 BRIGHTON COGGINS
Costume Stitcher/Wardrobe Crew
Brighton Coggins is a theatrical costume technician based in Alaska. He graduated Magna Cum Laude from the University of Alaska, Anchorage (UAA) in 2020 with a major in Theater and a Design and Technical Theater concentration. Brighton has worked as a designer, cutter/draper, stitcher, costume crafts artisan, wardrobe crew member, and assistant costume shop manager on a variety of productions; some of his favorites include Fuddy Meers (UAA), Romeo and Juliet (UAA), Ugly Lies The Bone (Blue Chair Productions) and As You Like It (Illinois Shakespeare Festival). Cinderella will be Brighton's first foray into youth theater as an adult, but as an aspiring educator he is delighted to be part of the team and help the talented artists at Trollwood to hone their craft.
KATHRYN COOK
Scenic Charge Artist
Kathryn E. Cook is a Scenic Designer and Scenic Artist based in Southern New Jersey. She received her BA in Theatre Design and Production from The Richard Stockton College of NJ and went on to earn her MFA in Theatre Design and Technology from The University of Alabama. Before she graduated, she was awarded 2nd place in the South Eastern Theatre Conference's 2015 graduate level design competition for her work on Sarah Ruhl's Eurydice. Kathryn's professional credits include: Scenic Designer and Scenic Artist at The Interlochen Arts Camp, Scenic Charge Artist at the Virginia Shakespeare Festival, and Scenic Charge Artist and Scenic Designer at the Cumberland County Playhouse in Crossville, TN.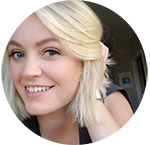 KIAH CORRIN
Costume Lead Cutter/Draper
Kiah is very excited to be returning for her second year on the Trollwood Mainstage Musical costume team! After graduating with a BFA from the University of South Dakota, Kiah worked as a stitcher/dresser for Freaky Friday in 2019. When Kiah is not working at Trollwood she runs her own small business making custom dancewear in Minneapolis, Minnesota. She enjoys listening to podcasts, video games, weightlifting, ice cream, and fostering cats!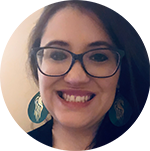 ARIA DURSO
Hair & Makeup Designer
Aria Durso is a Professionally trained Wig Master and SFX artist. Originally from Nashville, Aria Studied SFX makeup at Joe Blasco Makeup Center East in Orlando Florida, before moving to Philadelphia to apprentice in wardrobe and wigs at The Walnut Street Theatre. Aria toured for years with various touring productions, including 2 years as Wig Master for The Rogers and Hammerstein's Cinderella 2nd National Tour. She is currently pursuing her Masters Degree in Information Sciences at the University of Knoxville, Tennessee. She lives in New York with her husband Peter and her tiny cat, Eponine.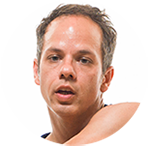 MICHAEL ESTANICH
Choreographer
Michael Estanich is the Artistic Director of the Chicago based dance theatre company, RE|dance group. Since 2009 RE|dance group has been presenting work in nationally recognized dance festivals throughout the United States. In summer of 2016, RE|dance group was invited to present its seminal duet Abbot & Viv at the New Dance for Asia International Dance Festival in Seoul, South Korea. Michael is also a Professor of Dance at the University of Wisconsin-Stevens Point. He teaches modern dance, composition, dance pedagogy, movement analysis and dance history. He earned his MFA from The Ohio State University and his BFA from Denison University. His creative research currently examines ideas of space, architecture, landscape and habitation often resulting in dances supported by sculptural environments. Michael's professional performance credits include Molly Shanahan/Mad Shak, Cerulean Dance Theatre, Rebecca Rosen, Melanie Bales, Bebe Miller, a reconstruction of Mark Morris' choreography All Fours, and Susan Marshall's ARMS. He is the North Central Regional Director of American College Dance Association (ACDA). Michael has been a part of the Trollwood Performing Arts School dance faculty since 2006, serving as the department chair since 2010, and the choreographer for the Mainstage Musical since 2015.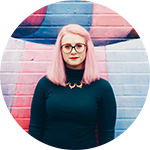 ZIA FOX
Sound Technician
Zia Fox is a sound designer and audio engineer. They graduated from the University of Illinois at Urbana-Champaign in 2018 with a BA in Music Technology, and again graduated from Urbana-Champaign in 2021 with a Master of Fine Arts in Theatre Sound Design and Technology. Zia has designed and engineered many resident productions at Krannert Center for the Performing Arts, the most recent including Lysistrata, PSHITTER! A Drinking Song for the Year of Our Lord 2020, Gem of the Ocean, and The Adventures of Little Sharp Ears. Outside of theatre, Zia does video game sound design and other multimedia projects.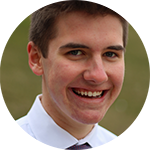 THOMAS IODICE
Scenic Carpenter
Thomas Iodice is honored to join Trollwood Performing Arts School as a carpenter for Rodgers + Hammersteins Cinderella. He is currently a rising third year student at the University of Cincinnati College-Conservatory of Music pursing a BFA in Technical Production and a minor in Information Technology. He was previously the Technical Director and Set Designer for Disney's Beauty and the Beast, Disney's The Little Mermaid, and Footloose in his hometown, Northern Virginia.

JORDAN JONES
Stage Manager
Jordan "J.J." Jones is pleased to be joining the Trollwood family once again after having a blast stage managing last year's Freaky Friday. J.J. works full time at the Leslie S. Wright Performing Arts Center on Samford University's campus located in Birmingham, AL. Spending most of her time assistant managing the venue, she is most excited to dive back in to working on the production of a great musical. Some of her favorite musical credits to stage manage have been Children of Eden, Guys and Dolls, Hairspray, The Little Mermaid, and Oklahoma!. She is looking forward to another fantastic summer!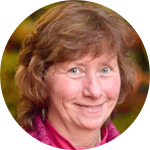 SUE JORDAHL
Orchestra Director
Sue Jordahl has been a part of the Trollwood family filling multiple roles for more than 20 years. Sue is delighted to work as the Trollwood Performing Arts School Pit Orchestra Director for the seventh year.  Previous work with the Pit Orchestra includes being the lead keyboardist and a mentor since 1995.  Sue has been part of the Trollwood faculty where she has taught classes for both Trollwood Academy and Totally Trollwood Academy, as well accompanying dozens of Trollwood Academy classes over the years.  Sue holds a Master of Education degree from NDSU, where she is also active with the Gold Star Alumni Band. Currently, Sue is an instructor at West Fargo High School where she teaches band and is very involved in the musicals put on by the school. She also participates in the pit orchestras of other area high schools as the keyboardist, most recently Fargo North. In addition, she has served as the director for the West Fargo Community Band and is the organist/keyboardist and hand bell director for her church. During the school year, Sue plays percussion with the Lake Agassiz Concert Band. Sue's entire family has been involved at Trollwood over the years, as her husband, two children, and son-in-law have all been members
of the Trollwood Pit Orchestra and her children are Trollwood alums, as well.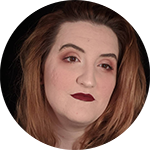 LYDIA KABZINSKI
Assistant Costume Shop Manager/Wardrobe Head
Lydia Kabzinski is thrilled to be back in the Trollwood family again this summer after working on last year's 'Freaky Friday' production as the Assistant Costume Shop Manager and Wardrobe Head! Lydia graduated from Morehead State University in the spring of 2020 with a Bachelor's degree in Theatre, and she is excited to continue her work in the arts!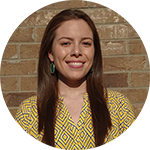 AUTUMN LIGHT
Lighting Technician
This will be Autumn Light's first production with Trollwood Performing Arts School. She is a Texas based Lighting Designer who recently received a BFA in Design/Technology from Wright State University in Dayton, Ohio. This past spring, she was able to spend her last semester working full-time at a production company in Austin, Texas. During her time there, she learned how to program multiple lighting consoles while designing for small concerts and corporate events. She is looking forward to this new endeavor and thanks her family and friends for the endless love and support!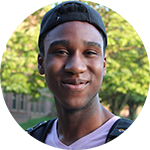 TOBI OSIBODU
Assistant Deck Chief
Tobi Osibodu will be returning to Trollwood for his second summer Mainstage Musical. Tobi is a native of the Chicagoland area but is currently studying music and theatre at Millikin University in Decatur, IL. He serves a Stage Manager at the Kirkland Fine Arts Center where he has worked with acts like The Alabama Ballet, The Moscow Ballet, and Postmodern Jukebox. He is looking forward to yet another wonderful summer with Trollwood.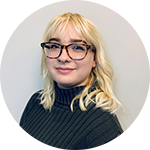 CAROLINE PATTERSON
Scenic Painter
Caroline Patterson is a BFA Scenic Design 4th year at Ohio University and currently a Scenic artist for Trollwood Performing Arts School. Scenic Artist: Objects in the Mirror, She Kills Monsters, Rhinoceros, Big Love, Pluto, Silent Sky, Romeo & Juliet. Assistant Scenic Design: Silent Sky. Scenic Charge Artist: People Places and Things, Macbeth.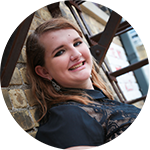 SARAH REKOW
Costume Stitcher/Wardrobe Crew
Sarah Rekow is excited to work with Trollwood Performing Arts School this summer. Sarah graduated from Fashion Institute of Design and Merchandising in 2017. She has worked on several productions in the costume department including Matilda with McCoy Rigby Entertainment and The World Goes Round with Reprise 2.0. When not working on shows, she is the wardrobe supervisor at 3-D Theatricals in Anaheim, CA.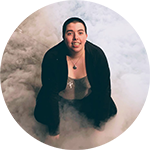 ISABEL SAMUEL
Master Electrician
Isabel is going into her second year as a lighting MFA student at Illinois State University. She recently was the Assistant Lighting Supervisor at North Shore Music Theatre, as well as a freelance designer and electrician in the Boston area. Favorite design credits include The Little Mermaid (North Attleborough High School) and Driving Miss Daisy (The Barnstormers). Isabel received her BFA in theatrical design from Salem State University. She wants to thank Katie Whittemore for convincing her to join the team at Trollwood. Isabel can also be found at: isabelsamuel.com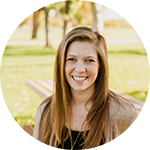 ELIZA SNORTLAND
Vocal Director
Eliza Snortland is the director of choirs at White Bear Lake Area High School-North Campus where she conducts five choirs, assists two others, and vocal directs the musicals. She recently completed her graduate studies at Northern Arizona University in Flagstaff, AZ. While pursuing her Master of Music in Choral Conducting, she also directed the NAU University Singers, co-directed the NAU Chamber Singers, and chorus mastered two lyric theatre productions. Prior to moving to Arizona, Eliza conducted 6th-8th grade choirs at Central Middle School in White Bear Lake, MN and sang with the semi-professional ensemble, Magnum Chorum, based out of the Twin Cities. For the past seven summers, Eliza has served as the vocal director for the Mainstage Musicals at Trollwood Performing Arts School. She is a former Trollwood student and was the vocal student leader for two summers. Eliza is also a graduate of Saint Olaf College, where she earned her Bachelor of Music degree in Vocal Music Education. She sang and toured nationally with the St. Olaf Choir and served as the alto section leader. When she is not conducting choirs or vocal directing musicals, Eliza enjoys arranging choral music and cooking!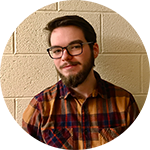 LUCAS STREIT
Master Carpenter
This will be Lucas Streit's first summer working with Trollwood Performing Arts School. He is from the Chicagoland area and is currently studying scenic technology at the University of Illinois Urbana-Champaign. Lucas' previous show credits include, Pshitter! a drinking song for the year of our lord 2020, La Boheme, The Rape of Lucretia, Eurydice, and Big Fish. Lucas is very excited to get to work and be a part of the team at Trollwood Performing Arts.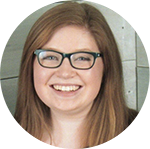 KATIE WHITTEMORE
Lighting Director
Katie Whittemore is very excited to return to Trollwood this summer after joining the team for Freaky Friday in 2019. She is based in NYC, where she works as a freelance lighting designer. She most recently was the Assistant Lighting Designer for An American in Paris (National Tour), and on Menopause: the Musical (Ogunquit Playhouse). She was also the Associate Lighting Designer for Matilda (Engeman Theatre), and Elf (The Gateway). Her recent design work includes Fen (Columbia University), Mother of Pearl (Rough Draft Theatre Festival), Steerage (Columbia University) and A Burning Church (New Ohio Theater). Before moving to NYC, Katie was the Lighting Supervisor at North Shore Music Theatre in Massachusetts for two years, where she had the pleasure to serve as Jack Mehler's associate on multiple productions. She received her BFA with a concentration in Lighting Design from Salem State University in 2016.  She now lives in the Washington Heights area with her husband Corey and their two cats.  katiewhittemoredesign.com
CAST ​REHEARSALS/PERFORMANCES INFORMATION
Prerequisite: By Audition. All roles for 2021 are cast at this time.  Students are highly encouraged to take advantage of all training opportunities available. Please consider the Winter Academy audition classes in January/February and the Trollwood Academy & Trollwood Conservatory roster of classes as you plan your summer.
Rehearsal: Monday–Friday rehearsals meet June 4-29 from 4:30-9:15pm; June 30, Sun Celebration times TBD; July 1 & 2 meet 9:00am to 5:00pm. No rehearsal July 4. Saturday rehearsals: June 5, 12, 19, 26 & July 3 meet 9 am – 4 pm. Tech Week rehearsals daily July 5-14, these are day and evening rehearsals, schedule TBA. Rehearsal schedule may vary as other details for summer are confirmed. Please reserve Sundays throughout June as alternative rehearsal dates may need to be added once other events are booked in the amphitheater.
Monday, July 5 – Tech Week begins
Cast members have responsibility to the Mainstage Musical and must attend ALL scheduled meetings, rehearsals and performances between June 3–August 6.
NOTE: It is discouraged to miss any rehearsals. After three excused absences, the additional days of rehearsals missed directly affects the amount of responsibility you will be given in the Mainstage Musical. Approval for an excused absence must be secured in advance through the submission of a written request and requires the approval of the Mainstage Musical Artistic Director.
Mainstage Musical cast participants must register for at least one Trollwood Academy intensive or one session of Trollwood Conservatory. We encourage you to take more if your schedule allows! Cast is also required to do 5 hours of tech work on their own.
Performances: July 14-17, 21-24, 28-31.  Showtime: 8:30 pm each night.
Strike: Cast members are REQUIRED to attend strike August 2-6.
Production Party: All students are invited to celebrate their success at a production party, August 5, 7:00 pm, Marcil Commons, Trollwood Performing Arts School at Bluestem. Strike participation is required to attend.
CAST AUDITION INFORMATION
All roles have been auditioned and filled for 2021.
Full auditions will be held for the 2022 Mainstage Musical in Spring 2022, dates TBD.  Once the audition dates have been announced, sign up for an audition session by contacting Trollwood at (218) 477-6500. If you are unable to attend these auditions, you may audition via recorded video.
2022 Cast Audition Schedule:  Please arrive 20 minutes prior to your session start time to register & warm up.
Spring 2022, dates and times TBD.  Marcil Commons, Trollwood Performing Arts School
Dance Callbacks: 
Spring 2022, dates and times TBD.  Marcil Commons, Trollwood Performing Arts School
Vocal/Acting Callbacks:
Spring 2022, dates and times TBD.  Marcil Commons, Trollwood Performing Arts School
Callback and Cast Lists will be emailed to participants, date and time to be determined.
Audition Instructions: 
Come with a prepared song. Come with a portion of memorized song, not to exceed 1.5 minutes. Choose which portion of the song best reflects your vocal range and abilities; you don't need to start at the beginning of the song. To help us understand your ability to grasp the essence of 2022's Mainstage Musical, please select a song from another similar musical. It's best not to select a song from the show for which you are auditioning.
An accompanist is provided or you may bring your own. No A Cappella, please.  Bring one copy of sheet music for the accompanist. You may bring recorded instrumental accompaniment for your vocal number; however, recordings with accompanying vocals are not allowed. Auditioners should not accompany themselves.
Be prepared to talk about yourself. The audition staff will usually ask you a few questions to get to know you better. They might ask about your recent performing experiences, why you want to be a part of this play, etc.
Come in a dressy casual outfit for the singing part of the audition. We will be doing this part of the audition first. Remember, when you feel good about how you look you perform at a higher level.
Bring clothes you can move in! The movement/dancing part of the audition will be second. You will learn a short dance combination, so bring something that you can be energetic in—clean, flexible-soled shoes and comfortable clothing.
Be fully rested for your audition. Energy is that intangible force that can elevate you to that next level of excellence. When you audition, take a deep breath, focus your thoughts and energy, and GO FOR IT!
Remember to be yourself, project your voice, smile, and have fun! Break a leg!!!
Recorded Auditions:
If you are unable to audition in person, please submit your audition using one of the following methods: DVD, YouTube, Vimeo or similar online video host. All videos must be received in the Trollwood office 1 week before the in-person auditions to be considered.
Requirements: Your recorded audition can be submitted in DVD or online video format. For videos uploaded to YouTube, Vimeo, etc. please be sure they are set to "Private" and include any necessary passwords. DVDs or online videos must be labeled (titled) with the auditioner's name. Please include with your recorded video a brief written profile, including name, address, phone, current age and grade. Also include a recent photo and resume. Online posted videos need to include a working direct link to the video and any password associated with it for access.
Click here to email us your audition video.
Record on your Video:
Name, current age and grade, information about you and your previous experience
A short dance combination, showing your full range of dance and movement abilities
An audition song not to exceed 1.5 minutes, that reflects your vocal capabilities. See musical selection hints in Audition Instructions, this page
A monologue from a scripted, published play, not to exceed 1.5 minutes
The 2021 Orchestra has been auditioned and all parts have been filled for 2021.

Full auditions will be held for the 2022 Mainstage Musical in Spring 2022, dates TBD.  Once the audition dates have been announced, sign up for an audition session by contacting Trollwood at (218) 477-6500. If you are unable to attend these auditions, you may audition via recorded video.
BEING IN THE TROLLWOOD MAINSTAGE ORCHESTRA OFFERS MANY BENEFITS!
Top Reasons to Join the Orchestra…
Meet new friends from all around the region as you rehearse and perform the musical accompaniment to the Mainstage Musical
Improve your skills as a musician
Learn how to perform in a musical style you may not get to experience otherwise
Connect with many of the region's finest musicians
Demonstrates your commitment to music/performance for post-secondary education recruiters
Master Classes with professional musicians—give you an opportunity for association and advanced teaching not readily available to high school students
Be part of 100+ students all working toward the goal of making an extraordinary performance!
Best of all—it's FUN!
As an orchestra member at Trollwood you will work hard to provide the musical framework that creates a really great musical show, but you'll also make life-time friends and memories while you laugh and play (as in 'have fun!'), and create wonderful music!
Our evening rehearsal schedule allows you to take Trollwood classes, have a day job, attend Summer School, or just hang out with friends, so you CAN "have it all" this summer!
Mainstage Musical Instrumentation
All Band and Orchestra Instruments; this includes:
1 Reed 1 (Piccolo, Flute, Alto Flute)
1 Reed 2 (Oboe, English Horn)
1 Reed 3 (Clarinet, E-Flat Clarinet, Bass Clarinet)
1 Reed 4 (Bassoon, Flute, Clarinet)
1 Horn 1
1 Horn 2
1 Trumpet 1 (Doubling Flugelhorn, Piccolo Trumpet)
1 Trumpet 2 (Doubling Flugelhorn)
1 Trombone (Doubling Bass Trombone)
1 Keyboard
1 Harp
1 Drums
1 Percussion
1 Violin 1 (2 Players)
1 Violin 2 (2 Players)
1 Viola
1 Cello
1 Bass
Prerequisite: By audition
Auditions:  Dates TBD for 2022.  Contact Trollwood Performing Arts School at 218-477-6500 to schedule your audition time once dates are set.
​Rehearsals: Orchestra rehearsals for 2021 are June 4-29, July 1-2, 6:00-9:30 pm, Monday–Friday, Trollwood Performing Arts School at Bluestem.
Saturdays and Sundays during June are not scheduled at this time; however, additional rehearsal time may be scheduled as necessary.
Daily evening rehearsals with the cast begin Monday, July 5, Trollwood Performing Arts School at Bluestem.
Conflicts must be submitted at audition. It is possible to miss limited rehearsals and still perform for shows at the director's discretion.
Tech Week: Daily evening rehearsals, beginning Monday, July 5, including Saturday and Sunday, through July 13.
Performances: July 14-17, 21-24, 28-31.
Strike: Orchestra members are required to attend strike, August 2-6.
Production Party: August 5, 7:00 pm, Trollwood at Bluestem, Marcil Commons
Registration Deadline: Friday, May 14. Registration remains open after this deadline. However, a $25 late fee will be assessed.
Cinderella Pit Orchestra Audition Information
Auditions have already taken place for the Cinderella Pit Orchestra and at this time our Cinderella Pit Orchestra for Summer 2021 is closed.  
Pit Orchestra Auditions will be open again for the 2022 Mainstage Musical and will be held Winter/Spring 2022.  Specific dates TBD.  All auditions will be held at Trollwood Performing Arts School at Bluestem. If you are unable to attend these auditions, you may audition by CD, DVD, or other digital means. If you need an alternate time, please call and we will work with you to the best of our ability.  2022 Orchestra auditions will be available by appointment, dates TBD. Please call Trollwood, 218-477-6500, to sign up for a 15 minute time slot once dates and times have been announced.
Auditioning by CD, DVD, or other Digital Means:
Your digital recording must be received in the Trollwood Office by the date TBD to be considered. You may email, mail, or drop off your recording to the Trollwood office. If you would like your recording returned, please enclose a pre-stamped and addressed padded envelope.
Requirements: Please label the recording with the auditioner's name. Accompany it with a brief written profile, including name, address, phone, email, current age and grade, school, music teacher's name, and audition instrument.
Include the following on your recording: Begin with an introduction of yourself: name, age and grade, information about you and your previous experiences. Please record a solo selection and scales as specified in Audition Requirements.
Audition Requirements
The goal of the audition is to determine your training level and ability to master the music in the allotted rehearsal time. The audition will be performed for the orchestra conductor and may be recorded for later reference.
Each audition will consist of three parts:
1. Scales:  Be prepared to play two major scales of your choice (two or three octaves) and the chromatic scale the entire range of your instrument (ascending and descending).  *Chromatic scales do not apply to string instruments.
2. Solo: Prepare a solo of your choice for approximately a minute in length. The piece may be a solo, etude, or ensemble, and may be band or orchestra music.
3. Sight Reading:This will be one or more short excerpts and will likely contain key changes, time signature changes and some counting examples.
Specialty Instruments
Keyboards: Two major scales of your choice (two or three octaves). Two solos of one minute in length showing different styles of music.
Percussion: Prepare a solo of approximately one minute in length for mallets, snare, timpani, and/or drum set. You may also be asked to play a two-octave scale.
TECHNICAL THEATRE OPPORTUNITIES
Grade 8 through 2020 or 2021 graduated senior
(All ages refer to the 2020-2021 school year)
For Summer 2011, we have 2 options available for our technical theatre students. Choose the program(s) that's the best fit for you and sign up for the corresponding option on the Mainstage Musical Theatre section on page 3 of the Trollwood Summer Registration Form.
Technical Theatre Independent Study
(Grade 8 through 2020 or 2021 graduated senior)
Prerequisite: Previous technical theatre experience
Dates: June 7-30, 2021
Join us to help build the magical world of Rodgers + Hammerstein's Cinderella. Areas of Technical Theatre Independent Study include Lighting, Make-up/Hair, Props, Set, Sound, & Wardrobe. Watch the magic be created behind the scenes!  To sign up, check the box marked "Technical Theatre Independent Study under the Mainstage Musical section on page 3 of the Trollwood Summer Registration Form (available January 18, 2021). Please indicate your area of interest on the form. The department head of your chosen area will work with you to create your ideal schedule!
Technical Run Crew
Prerequisite: Previous technical theatre experience
Dates: July 5-August 6, 2021
Run Crew members are students who operate equipment and carry out various technical theatre functions of the Mainstage Musical during performances. Running crew members work in the following areas:
Wardrobe crew assists with quick changes during the performance and manages costume care.
Lighting crew is responsible for running lights for the show, to provide mood and spirit to each scene.
Makeup/Hair crew transforms their peers with new faces and hair styles.
Props crew assists with the management of the props during the run of the show.
Set crew is responsible for executing scenic shifts during performances.
Sound crew assures the audience can hear all the performers.
To sign up, check the box marked "Technical Run Crew" under the Mainstage Musical section on page 3 of the Trollwood Summer Registration Form (available January 18, 2021). Please indicate your area of interest.  Team members' running crew roles are determined by department heads, who consider the student's dedication to learning, their performance throughout construction sessions, and their ability to handle responsibility.
NOTE: If you are interested in being on a Technical Run Crew, it is strongly recommended that you also sign up for either "Technical Theatre Independent study if your schedule allows.
IMPORTANT NOTES
​Safety Practices: All technical theatre study work is carried out using strict safety practices. Therefore, students must complete safety instruction on the care and use of all hand and power tools, equipment, and materials prior to being allowed to use them. Students will be expected to use hand tools, power tools and machines, electrical equipment, computers, paint, chemicals, foam, and other construction materials appropriate to the area of study as part of their coursework.
Any student who abuses or misuses any Trollwood tools, equipment, or materials will not be allowed further access to the item, which may affect their ability to complete required coursework and thus may be dismissed from the program.
Students are required to wear safety gear (protective eye wear, ear protection, etc.) and follow safe operating procedures for all tools, equipment and materials used at Trollwood.
Foot Wear: Proper footwear must be worn during all technical theatre classes and work or construction sessions to ensure maximum safety for participants. Proper footwear consists of closed toe and covered heel shoes, and may include athletic shoes, boots, loafers or street shoes. Proper footwear should form to the foot and not be "loose," nor allow for movement of the foot inside the shoe. Sandals, flip flops, open-backed, and some slip-on shoes are not adequate footwear for technical theatre classes and work sessions.
Mainstage Musical participants should check back here periodically throughout the summer for relevant documents.
MM Standards & Benchmarks
Mainstage Musical (9-12)
The Mainstage Musical offers cross-curricular arts education and training to high school students.  It also provides valuable performance experience and unique, differentiated instruction tailored to the needs of every student.  The multiple curricular areas and applicable standards and benchmarks are listed below.  Not all standards and benchmarks are addressed in every opportunity, but a significant number of standards and benchmarks within multiple disciplines are represented.
Music
Standard 1: Singing
Students sing, alone and with others, a varied repertoire of music.
9-12.1.1. Sing with expression and technical accuracy.
9-12.1.2. Sing music written in four or more parts, with and without accompaniment.
9-12.1.3. Sing in small ensembles with one student per part.
Standard 2: Instrumental Performance (Orchestra only)
Students perform on instruments, alone and with others, a varied repertoire of music.
9-12.2.1. Perform on an instrument, alone and in small and large groups.
9-12.2.2. Perform with expression and technical accuracy on a string, wind, percussion, or classroom.
Standard 3: Improvisation
Students improvise melodies, variations, and accompaniments.
9-12.3.1. Improvise stylistically appropriate harmonizing parts.
9-12.3.2. Improvise rhythmic and melodic variations.
Standard 4: Composition
Students compose and arrange music within specified guidelines.
*This standard is not applicable in Mainstage Musical
Standard 5: Reading Music
Students read and notate music.
9-12.5.1. Know how to read a score of up to four staves.
Standard 6: Listening
Students listen to, analyze, and describe music.
9-12.6.1. Know the uses of the elements of music in the analysis of compositions representing diverse genres and cultures.
9-12.6.2. Understand technical vocabulary of music.
Standard 7: Evaluating Music
Students evaluate music and music performances.
9-12.7.2. Evaluate a given musical work in terms of its aesthetic qualities.
Standard 8: Music and Other Disciplines
Students understand the relationship between music, the other arts, and other disciplines.
9-12.8.1. Know how artistic elements and processes are used in similar and distinctive ways in the various arts.
9-12.8.2. Understand the ways in which the principles and concepts of various disciplines outside the arts are related to those of music.
Standard 9: Music, History, and Culture
Students understand music in relation to history and culture.
9-12.9.2. Know sources of American music, the evolution of these genres, and musicians associated with them.
9-12.9.3. Know various roles that musicians perform and representative individuals who have functioned in each role.
Drama
Standard 1: Dramatic Literature
Students comprehend a wide variety of dramatic literature.
9-12.1.1. Know elements of dramatic literature.
9-12.1.3. Understand the impact of choice of medium.
Standard 2: Acting
Students use fundamental acting skills.
9-12.2.1.Understand the physical, emotional, and social dimensions of characters found in dramatic texts from various genres and media.
9-12.2.2. Know various classical and contemporary acting techniques and methods.
9-12.2.3. Know how characters as an ensemble communicate with audiences.
Standard 3: Production
Students use fundamental production skills.
9-12.3.1. Use technical elements to design a production plan for a scene or play.
9-12.3.2. Perform publicly and house management duties.
9-12.3.3. Manage a technical element of a scene or play.
Standard 4: Cultural Context of Drama
Students understand drama's role in cultural and human experiences.
9-12.4.1. Know the historical, social, and cultural factors that influence the theatre.
Standard 5: Consumer of Theatre
Students understand how to be knowledgeable consumers of theatre.
9-12.5.1. Understand the relationship between production elements and the director's interpretation of the playwright's script.
9-12.5.2. Understand the relationship of background research for a production to the audience's comprehension and enjoyment of the production.
Standard 6: Drama and Human Development
Students understand the role of theatre in human development.
9-12.6.1. Use Understand how drama influences the development of creative thinking skills, critical thinking skills, and social skills throughout one's life.
Standard 7: Drama and Other Disciplines
Students understand the connections between drama and other disciplines.
9-12.7.1. Know how elements of drama are used in similar and distinctive ways in various arts.
9-12.7.2. Know the ways in which drama influences other disciplines.
9-12.7.3. Know the ways in which other disciplines influence drama.
Dance
Standard 1: Movement Elements
Students understand the role of movement elements and skills in dance.
9-12.1.1. Use appropriate technique in dance.
9-12.1.2. Know complex steps and patterns from various dance styles and traditions.
9-12.1.3. Understand the importance of using various complex time elements.
9-12.1.4. Understand the principles governing combinations and variations in a broad dynamic range.
9-12.1.5. Understand why it is important to project in dance.
Standard 2: Choreography
Students understand choreographic principles, processes, and structures.
9-12.2.1. Understand the importance of structures and forms of movement.
9-12.2.2. Understand the use of improvisation to generate movement.
Standard 3: Dance and Meaning
Students understand dance as a way to create and communicate meaning.
9-12.3.1. Understand how movement choices are used to relate abstract ideas and themes in dance.
9-12.3.2. Understand how interpretation of dance can be influenced by personal experience.
Standard 4: Dance and Thinking Skills
Students apply critical and creative thinking skills in dance.
9-12.4.1. Establish a set of aesthetic criteria for evaluation.
9-12.4.2. Formulate and answer aesthetic questions.
Standard 5: Dance, History, and Culture
Students understand the historical development of dance and its relationship to various cultures.
9-12.5.1. Know the similarities and differences among various contemporary theatrical forms of dance.
9-12.5.2. Know dance pioneers as an index to the artistic and social values of civilization.
9-12.5.3. Understand how dance and dancers are portrayed in contemporary media.
9-12.5.4. Know the traditions and techniques of classical dance forms.
Standard 6: Dance and Personal Wellness
Students understand the connection between dance and personal wellness.
9-12.6.1. Know how lifestyle choices affect dancers.
Standard 7: Dance and Other Disciplines
Students understand the connections between dance and other disciplines.
9-12.7.1. Know how dance is similar to and different from other disciplines.
9-12.7.2. Know how technology can be used to reinforce, enhance, or alter dances.