2023 Mainstage Musical – Singin' in the Rain
Grades: 8 through graduated senior (All grades refer to 2022-2023 school year)
Location: Trollwood Performing Arts School at Bluestem Center for the Arts, 801 50th Ave S, Moorhead, MN
Program Dates:  June 1 – August 4, 2023
Fees: For program fees click here.
Program Dates:  June 1 – August 4, 2023
Mainstage Musical Kickoff Meeting: Thursday, June 1 at 7:00 PM at Trollwood in the Scheels Living Room
Synopsis from Music Theatre International:
The "Greatest Movie Musical of All Time" is faithfully and lovingly adapted by Broadway legends, Betty Comden and Adolph Green, from their original award-winning screenplay in Singin' in the Rain. Each unforgettable scene, song and dance is accounted for, including the show-stopping title number, complete with an onstage rainstorm! Hilarious situations, snappy dialogue and a hit-parade score of Hollywood standards make Singin' in the Rain the perfect entertainment for any fan of the golden age of movie musicals. Singin' in the Rain has all the makings of a Tinseltown tabloid headline – the starlet, the leading man and a love affair that could change lives and make or break careers! In silent movies, Don Lockwood and Lina Lamont are a hot item but, behind the scenes, things aren't always as they appear on the big screen! Meanwhile, Lina's squeaky voice might be the end of her career in "talking pictures" without the help of a talented young actress to do the talking and singing for her.
Singin' in the Rain is presented through special arrangement with Music Theatre International (MTI). All authorized performance materials are also supplied by MTI. Phone: 212-541-4684 Fax: 212-397-4684. www.MTIShows.com. Screenplay by Betty Comden and Adolph Green, songs by Nacio Herb Brown and Arthur Freed. Based on the classic Metro-Goldwyn-Mayer film, by special arrangement with Warner Bros. Theatre Ventures, Inc. Music published by EMI, all rights administered by Sony/ATV Music Publishing LLC. (Original Movie Choreography by Gene Kelly and Stanley Donen) Produced by Arrangement With Maurice Rosenfield, Lois F. Rosenfield and Cindy Pritzker, Inc.
MAINSTAGE MUSICAL PRODUCTION TEAM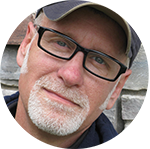 MICHAEL WALLING
Artistic Director
Michael Walling is a nationally known New York City-based stage director and arts educator. Michael has been the resident guest director for Trollwood since 1992 and is currently the Artistic Director for the Main Stage Musical. 2023 will mark the 32nd stage production Michael has directed for Trollwood. Michael was the Artistic Director of the Pit and Balcony Theatre Company in Michigan, directing 24 stage productions. He's also served as Artistic Director for Fort Peck Theatre in Montana, directing and producing over 15 productions. For the last three decades Mr. Walling has been a frequent Guest Artist/Lecturer on the regional theatre and university stage, teaching masterclasses in stage directing and audition technique. Michael was a founding member of the Directors Company in the prestigious Goldberg Department of Dramatic Writing at NYU's Tisch School of the Arts. Throughout 1992-2000, Michael directed numerous projects for the writing program.
As Artistic Director of the Mainstage Musical, Michael continues to lead a national artistic team to produce high quality professional theatre while inspiring thousands of our local students through the discipline of arts education. Because of Michael's continuous dedication to our community, it was announced in 2001 by the mayor of Fargo that from this day on, July 18th would officially be "Michael Walling Day" in Fargo ND.
Michael's Trollwood directing credits include: 1992-Oklahoma, 1993-Anything Goes, 1994-Joseph and the Amazing Technicolor Dreamcoat, 1995-West Side Story, 1996-Guys and Dolls, 1997-A Funny Thing Happened on the Way to the Forum, 1998-42nd Street, 1999-Jesus Christ Superstar, 2000-Damn Yankees, 2001-Crazy for You, 2002-Footloose, 2003-Les Misérables, 2004-Kiss Me, Kate, 2005-Disney's Beauty and the Beast, 2006-Fiddler on the Roof, 2007-Thoroughly Modern Millie, 2008-Joseph and the Amazing Technicolor Dreamcoat, 2009-The Wiz, 2010-Anything Goes, 2011-The Music Man, 2012-Legally Blonde The Musical, 2013-Shrek The Musical, 2014-How to Succeed in Business Without Really Trying, 2015-Mary Poppins, 2016-Disney's The Little Mermaid, 2017-Disney's Beauty and the Beast, 2018-Hello, Dolly!, 2019-Freaky Friday!, 2021 – Cinderella.  Michael will direct the 2023 Mainstage Musical, Singin' in the Rain!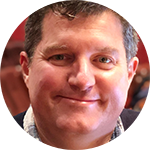 JACK MEHLER
Scenery & Lighting Designer
Jack Mehler has designed lighting and scenery for theatre, dance, opera and corporate events for over twenty years based in New York. He was the 2013 recipient of the Korean Musical Theatre Award for Lighting Design of the year (the Korean Tony) for Rebecca and the 2012 recipient for Elisabeth. Notable recent projects include Marie Antoinette for EMK International in Seoul, Billy Elliot for Ogunquit Playhouse and premieres for The Joffrey Ballet, Lar Lubovitch, and Ballet Memphis. His work for TPAS began in 1996 with the scenery design for Guys and Dolls and he has designed scenery and/or lighting for 22 TPAS productions. He was an owner's consultant for the Trollwood New Home which opened in 2009. His work has also been seen with Alvin Ailey American Dance Theatre, Donald Byrd/Spectrum Dance, Cleveland Play House, Hubbard Street Dance Chicago, Manhattan Theatre Club, Northshore Music Theatre, Seattle Rep, Spoleto Festival (Italy), Paper Mill Playhouse, The WPA Theatre and many others. Jack lives in Bronxville, NY with his wife Marguerite and their children Patrick, Ben, and Katherine.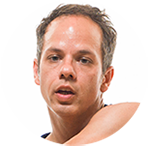 MICHAEL ESTANICH
Choreographer
Michael Estanich is the Artistic Director of the Chicago based dance theatre company, RE|dance group. Since 2009 RE|dance group has been presenting work in nationally recognized dance festivals throughout the United States. In summer of 2016, RE|dance group was invited to present its seminal duet Abbot & Viv at the New Dance for Asia International Dance Festival in Seoul, South Korea. Michael is also a Professor of Dance at the University of Wisconsin-Stevens Point. He teaches modern dance, composition, dance pedagogy, movement analysis and dance history. He earned his MFA from The Ohio State University and his BFA from Denison University. His creative research currently examines ideas of space, architecture, landscape and habitation often resulting in dances supported by sculptural environments. Michael's professional performance credits include Molly Shanahan/Mad Shak, Cerulean Dance Theatre, Rebecca Rosen, Melanie Bales, Bebe Miller, a reconstruction of Mark Morris' choreography All Fours, and Susan Marshall's ARMS. He is the North Central Regional Director of American College Dance Association (ACDA). Michael has been a part of the Trollwood Performing Arts School dance faculty since 2006, serving as the department chair since 2010, and the choreographer for the Mainstage Musical since 2015.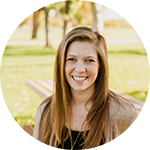 ELIZA LEWIS-O'CONNOR
Vocal Director
Eliza Lewis-O'Connor, originally from Fargo, ND teaches at Wayzata High School where she co-conducts four choirs, leads the WHS Chamber Singers, and teaches AP Music Theory. Prior to her time in Wayzata, Eliza conducted choirs and vocal directed the 9-12 musicals in White Bear Lake. Choirs under her direction have consistently earned superior ratings at large group contests, and she is an active member of ACDA and MMEA. In 2022 she was honored with the ACDA-MN Emerging Conductor Award. Eliza earned her bachelor of music degree in Vocal Music Education from St. Olaf College and her master of music degree in Choral Conducting from Northern Arizona University. Eliza has served as the vocal director for the Mainstage musicals at Trollwood Performing Arts School since 2013. She is a former Trollwood student and was the vocal student leader for two summers. When she is not conducting choirs or vocal directing musicals, Eliza enjoys laughing and singing with her husband, Isaac, and daughter, Freya!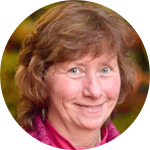 SUE JORDAHL
Orchestra Director
Sue Jordahl has been a part of the Trollwood family filling multiple roles for more than 20 years. Sue is delighted to work as the Trollwood Performing Arts School Pit Orchestra Director for the seventh year.  Previous work with the Pit Orchestra includes being the lead keyboardist and a mentor since 1995.  Sue has been part of the Trollwood faculty where she has taught classes for both Trollwood Academy and Totally Trollwood Academy, as well accompanying dozens of Trollwood Academy classes over the years.  Sue holds a Master of Education degree from NDSU.   Currently, Sue is an instructor at West Fargo High School where she teaches band and is very involved in the musicals put on by the school. She also participates in the pit orchestras of other area high schools. In addition, she  is the organist/keyboardist and hand bell director for her church. During the year, Sue plays percussion with the Lake Agassiz Concert Band. Sue's entire family has been involved at Trollwood over the years, as her husband, two children, and son-in-law have all been members of the Trollwood Pit Orchestra and her children are Trollwood alums.

ANDY SEGAL
Technical Director
Andrew Segal is the Technical Coordinator for the Fargo School District theaters. He moved here from Colorado in 2022 to be the Technical Director for Totally Trollwood and Trollwood Children's Theatre. He oversees the Bluestem Stage, Fargo North, South, and Davies High School Technical Directors and the middle school theaters. Prior to his arrival to the area, he was the Technical Director for Windsor High School and University Schools in Colorado. He also taught Middle School Stem and Math. He has been involved with theater since the early 1980's as an actor, director, teacher, theater manager, and technical director. As an entrepreneur he was the Creative Director for a theater school he created to provide additional theater training for students ages 6-18. His passion is Shakespeare, in fact, he directed a middle school production of Romeo and Juliet at Trollwood, on the old barn stage back in 1993, after one of the many Fargo floods tried to wipe out Trollwood park. Andrew is glad to be back in the area, despite the freezing temperatures, with his dog Lucy. He looks forward to the schools reaching new theatrical heights, and summers of fantastic productions on the Bluestem Stage.

JORDAN JONES
Stage Manager
Jordan "J.J." Jones is pleased to be joining the Trollwood family once again after having a blast stage managing 2019's Freaky Friday and 2021's Cinderella. J.J. is a graduate student at the University of Iowa pursuing her MFA in Stage Management. Some of her favorite non-Trollwood musical credits to stage manage have been Children of Eden, Guys and Dolls, Hairspray, The Little Mermaid, and Oklahoma!. She is looking forward to another fantastic summer!

ELIZABETH SARSFIELD
Assistant Stage Manager/Deck Chief
Elizabeth Sarsfield is a recent graduate in theatre arts with a focus in Stage Management from the University of Iowa. Recently she has worked on productions of The Bacchae and Something Rotten!. She is excited to be spending the summer at Trollwood!

COURTNEY WINKELMAN
Scenic Charge Artist
Courtney (she/her) is THRILLED to be returning to Trollwood for her third summer! She currently lives in Atlanta, GA where she is a freelance Scenic Artist, and works at The Fabulous Fox Theatre in Guest Experience as well as serving on the Accessibility Committee. Courtney graduated in 2016 with a BFA in Theatre: Design & Technology from Auburn University. She also completed a Scenic Art intensive at Cobalt Studios in 2013, and was The Scenic Artist Apprentice at Steppenwolf Theatre Co. for their 2019-2020 season. Other Scenic Art credits include: The Pillowman, Doubt (The Gift Theatre); A Chorus Line, Billy Elliot, Memphis (Porchlight Music Theatre); Freaky Friday, Hello Dolly! (Trollwood Performing Arts); James and the Giant Peach, Elf (Drury Lane Theatre); and 5 seasons at Texas Shakespeare Festival. Courtney recently worked on her first feature film, Jess Plus None as the Assistant Production Designer and has painted for shows including: The Daily Show with Trevor Noah, CMA Awards, and productions at Walt Disney World. Courtney is the proud daughter of Mike and Val Winkelman and is so thankful for all their love and support over the years. War Eagle!

JULES CABRERA
Lighting Technician
This is Jules Cabrera's first season with Trollwood Performing Arts School, and she's excited to join the fun! Jules has just graduated with a B.F.A. in Technical Production from Texas State University and is eager to pursue a career in lighting design. She plans to soon attend graduate school and earn her M.F.A. so she may become a professor in the future. Jules has worked as a theatre electrician for over seven years, both in school and professionally, has assistant lighting designed four shows in university, and designed two of her own in the past year. Jules' home base is Austin, TX.

JORDYN COZART
Master Electrician
Jordyn Cozart is a second year graduate student at University of Nevada Las Vegas. She is a graduate of Indiana University South Bend, where she received her BFA in Design and Technology with a concentration in Lighting Design. She is originally from Fort Collins, Colorado. Some of her favorite credits include; Lighting Designer for Incognito, Evil Dead: The Musical, and Amahl and the Night Visitors.

NOVA CASILLO
Props Designer
Nova Grayson Casillo (they/them/theirs) primarily designs and constructs theatrical props. They live for unique challenges, working with ever-changing materials, and the unlimited potential to learn and research. Nova has a passion for producing green, accessible, highly-collaborative, and provoking theatre. This includes more recent pursuits in clowning and street performance. Outside of their theatrical pursuits, Nova volunteers on the Board of Directors for RESCU Foundation Inc., manages an arts program for Safe Space Cumberland, and enjoys collecting antiques and oddities. (Portfolio: NovaGraysonCasillo.com)

STELLA VATNSDAL
Assistant Costume Shop Manager
Stella Vatnsdal is currently studying to get her Master's of Fine Arts in Scenography from the University of North Carolina at Greensboro. She holds a degree in Scenic Design and Costume Design from the University of Minnesota Duluth. A Minnesota native, she is excited to be back in the area to work this summer!

ERIN ROE
Rehearsal Accompanist
Erin Roe is a pianist living in Minneapolis, MN. She's excited to be joining the creative team at Trollwood to work on her ninth mainstage musical! Erin teaches piano and theory to a wide range of students in the Twin Cities. She works regularly with many adult choirs and congregations in the Twin Cities as well as the Robbinsdale Cooper High School and White Bear Lake High School choir programs. Erin occasionally serves as music conductor for community musical productions within the Twin Cities and performs regularly in both solo and chamber settings. She holds a Bachelor of Music Degree in Piano Performance from St. Olaf College.

KASEE ARNETT
Lead Cutter/Draper
KASEE ARNETT (Lead Cutter/Draper) Hazard, KY; 2023 MFA Theatre Design Graduate from Michigan State University. Kasee focuses on Costume and Scenic Design. Her past works for MSU: Charlotte's Web (Costumes), Corktown, Or Through the Valley of Dry Bones (Scenic), HIT THE WALL (Costumes), and A Contemporary American's Guide To A Successful Marriage (Scenic). Honorable mentions: KCACTF National Scenic Design Award Distinguished Achievement and KCACTF Region III Theatre Design Excellence Scenic Design for A Contemporary American's Guide To A Successful Marriage. "I want to thank all of you for supporting the arts. Theatre is my home and without you this wouldn't be possible. Thank you for allowing us another opportunity to do what we love and will continue to do for all time." Shout out to my partner V-lie and my various supporting family and friends, "I love you!" To see her past and recent works, please visit: www.kaseearnett.com  

NICHOLAS CHRISTENSEN
Audio Director
Nicholas Christensen is a professional audio engineer and sound designer focused in theatre. He graduated from Full Sail University in 2021 and has been designing and engineering in theatre ever since. During his time he has worked on such productions as Buddy: The Buddy Holly Story, Ring of Fire, The Play That Goes Wrong, The Legend of Georgia McBride, Annie, Beauty and The Beast, The Little Mermaid, as well as multiple children's theatre productions at Florida Studio Theatre in Sarasota, Florida. He is incredibly excited to be a part of Trollwood Performing Arts School's production of Singin' in the Rain and to be returning to Florida Studio Theatre at the end of the summer to act as their Sound Supervisor.

MANDA APONY-MORIARTY
Costume Shop Manager
Manda Apony-Moriarty (she/they) is an actor, solo performer, director, and costumer who has been involved with the theatre for over 20 years. She has her bachelor's degree in theatre and music from Muhlenberg College, and her master's in theatre from Villanova University. She currently serves as the costume shop manager at the University of Missouri in Columbia. Costume design credits include The Wolves at the University of Missouri in April 2023, and Hookman at Villanova University in January 2020.

SAVANNAH MATEYKA
Sound Technician
Savannah Mateyka is a recent BFA Technical Theatre and Design with a focus in sound design and audio engineering graduate from West Virginia University. She has her Associates degree in Theatre from Northampton Community College in Pennsylvania. Her most recent projects were sound designer and audio engineer for WVU's 2023 production of Bright Star and WVU's 2022 production of Carrie: The Musical. She is so excited to be here at Trollwood for this summer and to be a part of this amazing company and crew! Can't wait to see what this summer brings!

BRYAN DUNCAN
Production Manager
Bryan has been the Campus Lighting Director at Concordia College for the past 32 years. In 2005, 2009, and 2013 he was honored as an Exhibition Finalist in the World Stage Design competition in Toronto, Seoul, and Cardiff, respectively. Several of Bryan's lighting designs have been honored by the Kennedy Center American College Theatre Festival including designs for The Diviners, The Adding Machine, Pippin, and West Side Story. Bryan is also the lighting designer for the 2-time Regional Emmy © Award-winning Concordia Christmas Concerts. He returns for his 12th season at Trollwood and looks forward to a fantastic summer!

MARY McCLUNG
Costume Designer
Mary McClung is returning for a third season after designing Mary Poppins and The Little Mermaid for Trollwood.  She has designed costumes, puppets, and sets for theatre, video, and television. Companies include Disney, Children's Television Workshop, Universal Studios, Dallas Children's Theatre, The Idaho Repertory Theatre, and The Colorado Shakespeare Festival.  Professional design credits include As You Like It, The Dining Room, A Christmas Carol, Twelfth Night, The Tempest, A Midsummer Night's Dream, Sesamo Barrio (Sesame Street, Spain), and The Big Friendly Giant. Currently, she is a Professor of Costume Design at West Virginia University. Designs while at WVU include Guys and Dolls, Jekyll and Hyde, Caucasian Chalk Circle, Dracula, Another Part of the Forest, Hamlet, Henry IV, The Life of Insects, and multiple seasons for the School of Dance.

CEDAR REMMEN
Lighting Director
Cedar has previously worked with Trollwood Mainstage, Totally Trollwood, and Trollwood Children's Theatre on the scenic side of the show. He is excited to take on a new role as Lighting Director. He is currently working as the Technical Director at Concordia College and as a freelance lighting designer. He received his BFA in Design from North Dakota State University in 2019 and has worked with countless local theatres since. He is excited to be joining the Mainstage production team.

MARA LAHREN
Wig Designer
Hello! My name is Mara Lahren and I am currently studying Nursing at the University of North Dakota in Grand Forks, North Dakota. Although theatre is not my career path, I enjoy doing Hair and Makeup for companies in Fargo-Moorhead. I first started my hair and makeup journey at Trollwood for Mary Poppins summer of 2015 and ever since then I have stuck with it! I grew up here at Trollwood and I am so excited to continue my journey here as the Wig Designer for this summer's production of Singin' in the Rain!

TIMOTHY NORRIS
Stitcher/Wardrobe Crew

Timothy Norris graduated in 2019 from Texas State University with a BFA in Theatre Technologies. Since then he has worked in many theatres across the country as a First Hand including the Illinois Shakespeare Festival in 2018 and 2019. Great Theatre in St. Cloud Minnesota from 2019-2020 and the Alabama Shakespeare Festival from 2021-2022.

MORGAN BAILIE
Stitcher/Wardrobe Crew
Morgan Bailie is a student based in Boston. Originally from the Twin Cities, she began her theatre career in 2018. She is currently pursuing a BFA in Costume Design at Boston University School of Theatre. This year, Morgan was the Costume Designer for HALF, a new work by Valyn Lyric Turner and directed by Jayna Shoda Meyer. She also was the Wardrobe Supervisor for the BU Opera Institute's production of Little Women. Morgan enjoys playing guitar and rewatching Twin Peaks.

ETHAN SURIANO
Carpenter & Scenic Run Crew
Ethan Suriano has recently completed his second year at North Dakota State University where he has been an active participant in their most recent theater productions (Jekyll & Hyde, Cabaret, Twelfth Night), and is working on completing his BFA in performance. A born and bred North Dakotan, Ethan is delighted to be back in Fargo and begin work as a part of Trollwood's Carpentry Team and Scenic Run Crew where he hopes to further hone his technical theater skills.

GINNY GLASER
Makeup Designer
Ginny Glaser is a Los Angeles based performer with 20 years of experience as an actress, recording artist, and lyricist. She is a Trollwood alumnus, performing in the Mainstage Musical for five years in such roles as Dorothy (The Wiz), Millie (Thoroughly Modern Millie), Narrator (Joseph), and Hodel (Fiddler on the Roof). She's thrilled to be with her Fargo friends and family this summer!

NICOLE SKIFTON
Orchestra Mentor – Woodwind
Nicole Skifton is in her third year as band director at Carl Ben Eielson Middle School in Fargo, where she teaches 6-8th grade students through small-group sectional classes and large-group concert bands. Nicole received her Bachelor of Arts Degree in K-12 Instrumental Music Education from Gustavus Adolphus College in Saint Peter, Minnesota. Prior to her position at Carl Ben Eielson, Nicole was director of bands at Lourdes High School – a private catholic school located in Rochester, Minnesota (her hometown). At Lourdes, Nicole taught 9th-12th grade concert band, jazz band, pep band, marching band, and directed the pit orchestra for the school's musical productions.
Nicole first experienced the magic of Trollwood while attending the 2021 mainstage musical Cinderella, and is excited to serve as a mentor in the mainstage orchestra for the 2023 production of Singin' In The Rain! In her spare time, Nicole likes running, drawing, and spending time with her husband Ethan and two cats.
CAST ​REHEARSALS/PERFORMANCES INFORMATION
Prerequisite: Cast participation is by audition. Students are highly encouraged to take advantage of all training opportunities available to assist you in your preparation.
Rehearsals: Monday-Friday rehearsals meet June 2 – 27 from 4:30-9:15pm.  June 28 Sun Celebration times TBD; June 29 & 30, meet 9:00am-5:00pm.  No rehearsal July 4.  Saturday rehearsals:  June 3, 10, 17, 24, and July 1 meet 9:00am-4:00pm.  July 3 & 5-12 are day and evening rehearsals, schedule TBA.  No rehearsal July 4.  Rehearsal schedule may vary as other details for summer are confirmed.  Please reserve Sundays throughout June as alternative rehearsal dates may need to be added once other events are booked in the amphitheater.
NOTE: It is discouraged to miss any rehearsals. After three excused absences, the additional days of rehearsals missed directly affects the amount of responsibility you will be given in the Mainstage Musical. Approval for an excused absence must be secured in advance through the submission of a written request and requires the approval of the Mainstage Musical Artistic Director.
Mainstage Musical cast participants who are currently in grades 8 – 12  must register for at least one Trollwood Academy class or one session of Trollwood Conservatory and assist with technical theatre needs for the musical.  Summer registration forms are available January 11th by 5:00pm.
Performances: July 13-15, 19-22, 26-29
Strike: July 30-August 4
Production Party: August 3rd, 7:00pm, Trollwood Performing Arts School
CAST AUDITION INFORMATION
Auditions are being held for the Mainstage Musical on February 25, 2023.  Sign up for an audition session by contacting Trollwood at (218) 477-6500. If you are unable to attend these auditions, you may audition via recorded video.
2023 Cast Audition Schedule:  Please arrive 15 minutes prior to your session start time to register & warm up.
February 25
1:00pm – 3:00pm
3:30pm – 5:30pm
Marcil Commons, Trollwood Performing Arts School
Audition Instructions: 
Come with a prepared song. Come with a portion of memorized song, not to exceed 1.5 minutes. Choose which portion of the song best reflects your vocal range and abilities; you don't need to start at the beginning of the song. To help us understand your ability to grasp the essence of 2023's Mainstage Musical, please select a song from another similar musical. It's best not to select a song from the show for which you are auditioning.
An accompanist is provided or you may bring your own. No A Cappella, please.  Bring one copy of sheet music for the accompanist. You may bring recorded instrumental accompaniment for your vocal number; however, recordings with accompanying vocals are not allowed. Auditioners should not accompany themselves.
Be prepared to talk about yourself. The audition staff will usually ask you a few questions to get to know you better. They might ask about your recent performing experiences, why you want to be a part of this play, etc.
Come in a dressy casual outfit for the singing part of the audition. We will be doing this part of the audition first. Remember, when you feel good about how you look you perform at a higher level.
Bring clothes to change into that you can move in! The movement/dancing part of the audition will be second. You will learn a short dance combination, so bring something that you can be energetic in—clean, flexible-soled shoes and comfortable clothing.
Be fully rested for your audition. Energy is that intangible force that can elevate you to that next level of excellence. When you audition, take a deep breath, focus your thoughts and energy, and GO FOR IT!
Remember to be yourself, project your voice, smile, and have fun! Break a leg!!!
Recorded Auditions:
If you are unable to audition in person, please submit your audition using one of the following methods: DVD, YouTube, Vimeo or similar online video host. All videos must be received in the Trollwood office 1 week before the in-person auditions to be considered.
Requirements: Your recorded audition can be submitted in DVD or online video format. For videos uploaded to YouTube, Vimeo, etc. please be sure they are set to "Private" and include any necessary passwords. DVDs or online videos must be labeled (titled) with the auditioner's name. Please include with your recorded video a brief written profile, including name, address, phone, current age and grade. Also include a recent photo and resume. Online posted videos need to include a working direct link to the video and any password associated with it for access.
Click here to email us your audition video.
Record on your Video:
Name, current age and grade, information about you and your previous experience
A short dance combination, showing your full range of dance and movement abilities
An audition song not to exceed 1.5 minutes, that reflects your vocal capabilities. See musical selection hints in Audition Instructions, this page
A monologue from a scripted, published play, not to exceed 1.5 minutes
BEING IN THE TROLLWOOD MAINSTAGE ORCHESTRA OFFERS MANY BENEFITS!
Top Reasons to Join the Orchestra…
Meet new friends from all around the region as you rehearse and perform the musical accompaniment to the Mainstage Musical
Improve your skills as a musician
Learn how to perform in a musical style you may not get to experience otherwise
Connect with many of the region's finest musicians
Demonstrates your commitment to music/performance for post-secondary education recruiters
Master Classes with professional musicians—give you an opportunity for association and advanced teaching not readily available to high school students
Be part of 100+ students all working toward the goal of making an extraordinary performance!
Best of all—it's FUN!
As an orchestra member at Trollwood you will work hard to provide the musical framework that creates a really great musical show, but you'll also make life-time friends and memories while you laugh and play (as in 'have fun!'), and create wonderful music!
Our evening rehearsal schedule allows you to take Trollwood classes, have a day job, attend Summer School, or just hang out with friends, so you CAN "have it all" this summer!
Mainstage Musical Instrumentation
All Band and Orchestra Instruments; this includes:
Flute (and Piccolo) 1
Flute 2
Clarinet 1
Clarinet 2
Clarinet 3
Clarinet 4
Bass Clarinet
Alto Sax 1
Alto Sax 2
Tenor Sax
Bari Sax
Trumpet 1
Trumpet 2
Trumpet 3
Trombone 1
Trombone 2
Keyboard/Piano
Violin 1
Violin 2
Viola
Cello
Bass/Tuba
Percussion
Don't see your instrument on the list? Contact Trollwood to find out options for orchestra participation!
Prerequisite: By audition
Auditions:
Auditions are by arrangement.  Please contact Nancy at 218-477-6513 to schedule your audition.
​Rehearsals: Monday – Friday, June 5-30, 6:30-9:00pm. Everyday July 3, 5-12, evening rehearsals times TBA.  July 4th off.
Conflicts must be submitted at audition. It is possible to miss limited rehearsals and still perform for shows at the director's discretion.
Performances: July 13-15, 19-22, 26-29
Strike: Orchestra members are required to attend strike, July 30-Aug 4
Production Party: August 3, 7pm, Trollwood Performing Arts School
Registration Deadline: May 25th.  If registered after May 25th, a $50 late fee is applied.
Mainstage Musical Orchestra Audition Information
Orchestra Auditions will be held at Trollwood Performing Arts School at Bluestem. If you are unable to attend these auditions, you may audition by CD, DVD, or other digital means. If you need an alternate date, please call and we will work with you to the best of our ability. Orchestra auditions will be available by appointment. Please call Trollwood, 218-477-6500, to sign up.
Auditioning by CD, DVD, or other Digital Means:
Your digital recording must be received in the Trollwood Office one week before auditions to be considered. You may email, mail, or drop off your recording to the Trollwood office. If you would like your recording returned, please enclose a pre-stamped and addressed padded envelope.
Requirements: Please label the recording with the auditioner's name. Accompany it with a brief written profile, including name, address, phone, email, current age and grade, school, music teacher's name, and audition instrument.
Include the following on your recording: Begin with an introduction of yourself: name, age and grade, information about you and your previous experiences. Please record a solo selection and scales as specified in Audition Requirements.
Audition Requirements
The goal of the audition is to determine your training level and ability to master the music in the allotted rehearsal time. The audition will be performed for the orchestra conductor and may be recorded for later reference.
Each audition will consist of three parts:
1. Scales:  Be prepared to play two major scales of your choice (two or three octaves) and the chromatic scale the entire range of your instrument (ascending and descending).  *Chromatic scales do not apply to string instruments.
2. Solo: Prepare a solo of your choice for approximately a minute in length. The piece may be a solo, etude, or ensemble, and may be band or orchestra music.
3. Sight Reading:This will be one or more short excerpts and will likely contain key changes, time signature changes and some counting examples.
Specialty Instruments
Keyboards: Two major scales of your choice (two or three octaves). Two solos of one minute in length showing different styles of music.
Percussion: Prepare a solo of approximately one minute in length for mallets, snare, timpani, and/or drum set. You may be asked to play a two-octave scale. A snare and bell set will be available on sight for auditions. If you wish to record your audition to include timpani and/or drumset, please send in your recording digitally. If you wish to hold your audition at a different location (example: your school music room), please contact Trollwood to discuss these opportunities. This could include students who would like to perform on marimba or timpani, but do so in a live audition setting.
TECHNICAL THEATRE OPPORTUNITIES
We have 3 options available for our technical theatre students. Choose the program(s) that's the best fit for you.
Mainstage Musical Tech Theatre Experience
Grades:  8th through 2023 graduated senior
Prerequisite: No previous technical theatre experience required
Dates: June 5-28, 2023
Interested high school students should sign up for the Trollwood Academy class entitled: Mainstage Musical Tech Theatre Experience.  The following technical areas are offered:  Costuming, Lighting/Sound, Set/Paint/Props, Hair/Makeup.  Be a part of bringing the Mainstage Musical to life! Sign up under Trollwood Academy on the online Trollwood Summer Registration Form.
Technical Theatre Independent Study
Grades:  8th through 2023 graduated senior
Prerequisite: Prior technical theatre experience required.  Must have worked as a technician on a minimum of 2 high school shows or have taken 2 years of Trollwood technical theatre classes.
Dates:  June 5-28, 2023
Join us to help build the colorful world of the Mainstage Musical. Areas of Technical Theatre Independent Study include Lighting, Make-up/Hair, Props, Set, Sound, & Wardrobe. Watch the magic be created behind the scenes!  To sign up, check the box marked "Technical Theatre Independent Study under the Mainstage Musical section of the Trollwood Summer Registration Form. Please indicate your area of interest on the form. The department head of your chosen area will work with you to create your ideal schedule!
Technical Run Crew
Grades:  Grade 8 through 2023 graduated senior
Prerequisite: Previous technical theatre experience
Dates: July 2-August 4, 2023
Run Crew members are students who operate equipment and carry out various technical theatre functions of the Mainstage Musical during performances. Running crew members work in the following areas:
Wardrobe crew assists with quick changes during the performance and manages costume care.
Lighting crew is responsible for running lights for the show, to provide mood and spirit to each scene.
Makeup/Hair crew transforms their peers with new faces and hair styles.
Props crew assists with the management of the props during the run of the show.
Set crew is responsible for executing scenic shifts during performances.
Sound crew assures the audience can hear all the performers.
To sign up, check the box marked "Technical Run Crew" under the Mainstage Musical section of the Trollwood Summer Registration Form. Please indicate your area of interest.  Team members' running crew roles are determined by department heads, who consider the student's dedication to learning, their performance throughout construction sessions, and their ability to handle responsibility.
If you are interested in being on a Technical Run Crew, it is strongly recommended that you also sign up for either "Mainstage Musical Technical Theatre Experience"  or  "Technical Theatre Independent Study" if your schedule allows.
IMPORTANT NOTES
​Safety Practices: All technical theatre study work is carried out using strict safety practices. Therefore, students must complete safety instruction on the care and use of all hand and power tools, equipment, and materials prior to being allowed to use them. Students will be expected to use hand tools, power tools and machines, electrical equipment, computers, paint, chemicals, foam, and other construction materials appropriate to the area of study as part of their coursework.
Any student who abuses or misuses any Trollwood tools, equipment, or materials will not be allowed further access to the item, which may affect their ability to complete required coursework and thus may be dismissed from the program.
Students are required to wear safety gear (protective eye wear, ear protection, etc.) and follow safe operating procedures for all tools, equipment and materials used at Trollwood.
Foot Wear: Proper footwear must be worn during all technical theatre classes and work or construction sessions to ensure maximum safety for participants. Proper footwear consists of closed toe and covered heel shoes, and may include athletic shoes, boots, loafers or street shoes. Proper footwear should form to the foot and not be "loose," nor allow for movement of the foot inside the shoe. Sandals, flip flops, open-backed, and some slip-on shoes are not adequate footwear for technical theatre classes and work sessions.
Trollwood Performing Arts School is committed to safety and will monitor COVID-19 guidelines. Trollwood reserves the right to alter or cancel programming if deemed necessary. In the event of cancellation due to COVID-19, Trollwood will refund program registration fees. Otherwise, all registration fees are non-refundable.
MM Standards & Benchmarks
Mainstage Musical
Grades 8-2022 graduated senior
(all grades refer to 2021-2022 school year)
The Mainstage Musical offers cross-curricular arts education and training to high school students.  It also provides valuable performance experience and unique, differentiated instruction tailored to the needs of every student.  The multiple curricular areas and applicable standards and benchmarks are listed below.  Not all standards and benchmarks are addressed in every opportunity, but a significant number of standards and benchmarks within multiple disciplines are represented.
Music
Standard 1: Singing
Students sing, alone and with others, a varied repertoire of music.
9-12.1.1. Sing with expression and technical accuracy.
9-12.1.2. Sing music written in four or more parts, with and without accompaniment.
9-12.1.3. Sing in small ensembles with one student per part.
Standard 2: Instrumental Performance (Orchestra only)
Students perform on instruments, alone and with others, a varied repertoire of music.
9-12.2.1. Perform on an instrument, alone and in small and large groups.
9-12.2.2. Perform with expression and technical accuracy on a string, wind, percussion, or classroom.
Standard 3: Improvisation
Students improvise melodies, variations, and accompaniments.
9-12.3.1. Improvise stylistically appropriate harmonizing parts.
9-12.3.2. Improvise rhythmic and melodic variations.
Standard 4: Composition
Students compose and arrange music within specified guidelines.
*This standard is not applicable in Mainstage Musical
Standard 5: Reading Music
Students read and notate music.
9-12.5.1. Know how to read a score of up to four staves.
Standard 6: Listening
Students listen to, analyze, and describe music.
9-12.6.1. Know the uses of the elements of music in the analysis of compositions representing diverse genres and cultures.
9-12.6.2. Understand technical vocabulary of music.
Standard 7: Evaluating Music
Students evaluate music and music performances.
9-12.7.2. Evaluate a given musical work in terms of its aesthetic qualities.
Standard 8: Music and Other Disciplines
Students understand the relationship between music, the other arts, and other disciplines.
9-12.8.1. Know how artistic elements and processes are used in similar and distinctive ways in the various arts.
9-12.8.2. Understand the ways in which the principles and concepts of various disciplines outside the arts are related to those of music.
Standard 9: Music, History, and Culture
Students understand music in relation to history and culture.
9-12.9.2. Know sources of American music, the evolution of these genres, and musicians associated with them.
9-12.9.3. Know various roles that musicians perform and representative individuals who have functioned in each role.
Drama
Standard 1: Dramatic Literature
Students comprehend a wide variety of dramatic literature.
9-12.1.1. Know elements of dramatic literature.
9-12.1.3. Understand the impact of choice of medium.
Standard 2: Acting
Students use fundamental acting skills.
9-12.2.1.Understand the physical, emotional, and social dimensions of characters found in dramatic texts from various genres and media.
9-12.2.2. Know various classical and contemporary acting techniques and methods.
9-12.2.3. Know how characters as an ensemble communicate with audiences.
Standard 3: Production
Students use fundamental production skills.
9-12.3.1. Use technical elements to design a production plan for a scene or play.
9-12.3.2. Perform publicly and house management duties.
9-12.3.3. Manage a technical element of a scene or play.
Standard 4: Cultural Context of Drama
Students understand drama's role in cultural and human experiences.
9-12.4.1. Know the historical, social, and cultural factors that influence the theatre.
Standard 5: Consumer of Theatre
Students understand how to be knowledgeable consumers of theatre.
9-12.5.1. Understand the relationship between production elements and the director's interpretation of the playwright's script.
9-12.5.2. Understand the relationship of background research for a production to the audience's comprehension and enjoyment of the production.
Standard 6: Drama and Human Development
Students understand the role of theatre in human development.
9-12.6.1. Use Understand how drama influences the development of creative thinking skills, critical thinking skills, and social skills throughout one's life.
Standard 7: Drama and Other Disciplines
Students understand the connections between drama and other disciplines.
9-12.7.1. Know how elements of drama are used in similar and distinctive ways in various arts.
9-12.7.2. Know the ways in which drama influences other disciplines.
9-12.7.3. Know the ways in which other disciplines influence drama.
Dance
Standard 1: Movement Elements
Students understand the role of movement elements and skills in dance.
9-12.1.1. Use appropriate technique in dance.
9-12.1.2. Know complex steps and patterns from various dance styles and traditions.
9-12.1.3. Understand the importance of using various complex time elements.
9-12.1.4. Understand the principles governing combinations and variations in a broad dynamic range.
9-12.1.5. Understand why it is important to project in dance.
Standard 2: Choreography
Students understand choreographic principles, processes, and structures.
9-12.2.1. Understand the importance of structures and forms of movement.
9-12.2.2. Understand the use of improvisation to generate movement.
Standard 3: Dance and Meaning
Students understand dance as a way to create and communicate meaning.
9-12.3.1. Understand how movement choices are used to relate abstract ideas and themes in dance.
9-12.3.2. Understand how interpretation of dance can be influenced by personal experience.
Standard 4: Dance and Thinking Skills
Students apply critical and creative thinking skills in dance.
9-12.4.1. Establish a set of aesthetic criteria for evaluation.
9-12.4.2. Formulate and answer aesthetic questions.
Standard 5: Dance, History, and Culture
Students understand the historical development of dance and its relationship to various cultures.
9-12.5.1. Know the similarities and differences among various contemporary theatrical forms of dance.
9-12.5.2. Know dance pioneers as an index to the artistic and social values of civilization.
9-12.5.3. Understand how dance and dancers are portrayed in contemporary media.
9-12.5.4. Know the traditions and techniques of classical dance forms.
Standard 6: Dance and Personal Wellness
Students understand the connection between dance and personal wellness.
9-12.6.1. Know how lifestyle choices affect dancers.
Standard 7: Dance and Other Disciplines
Students understand the connections between dance and other disciplines.
9-12.7.1. Know how dance is similar to and different from other disciplines.
9-12.7.2. Know how technology can be used to reinforce, enhance, or alter dances.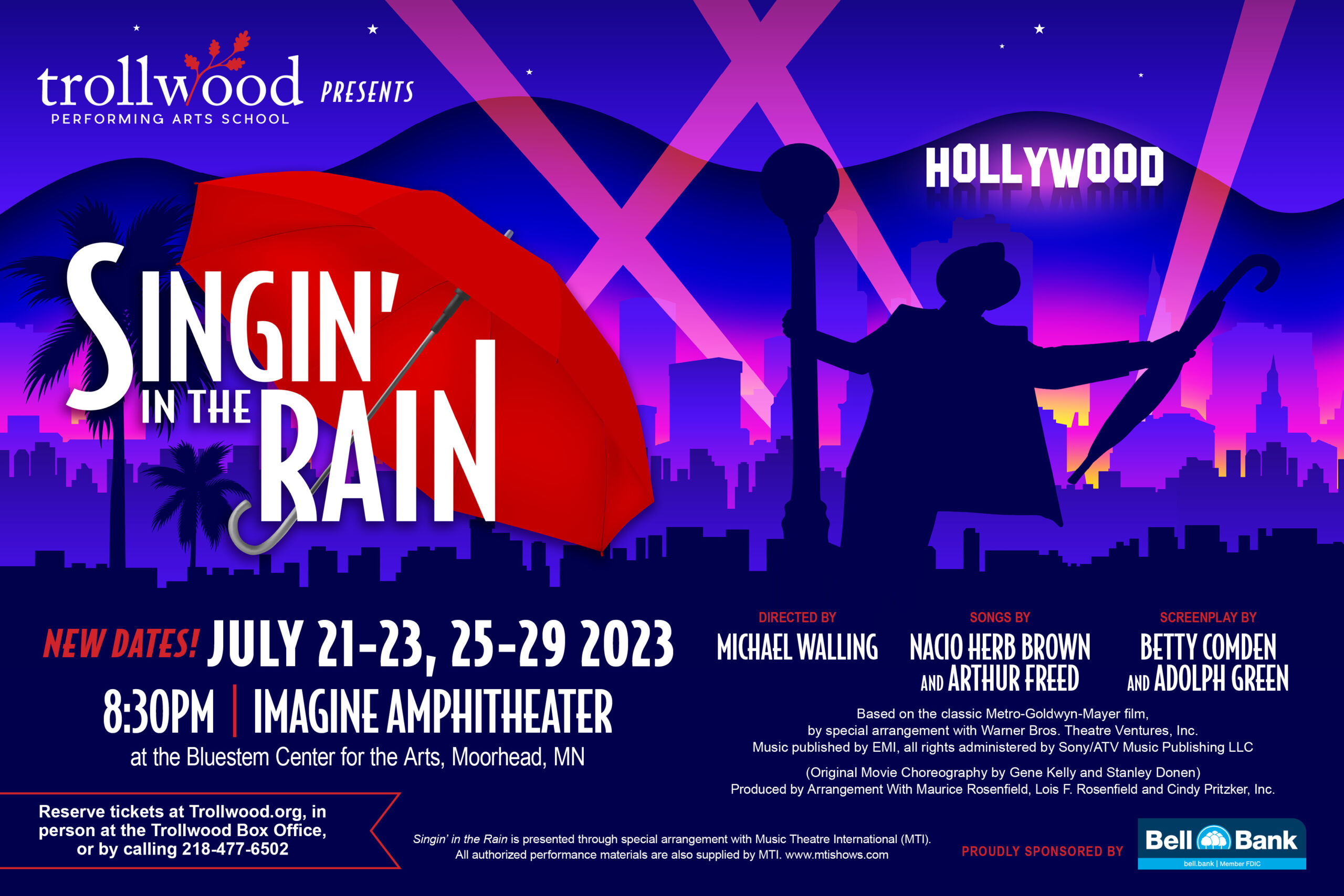 Nacio Herb Brown
Nacio Herb Brown (22 February 1896- 28 September 1964) was a United States songwriter.
Brown was born as Ignacio Herb Brown in Deming, New Mexico. He graduated from the University of California, Los Angeles.
He was a successful writer of popular songs, and Broadway theater music in the 1920s, originally doing this as a sideline to his financially successful career in California Real Estate. In 1928 he was hired to work in Hollywood by MGM and write movie music for the new medium of sound film. For his film work, he often collaborated with lyricist Arthur Freed.
He appears in the film The Hollywood Revue of 1929.
In the 1930s he was married to actress Anita Page. Brown's hits included "Fit as a Fiddle and Ready for Love", "Pagan Love Song", "Singin' in the Rain", "Wedding of the Painted Doll", and "You Are My Lucky Star".
Nacio Herb Brown died in San Francisco, California.
Brown is an inductee of the Songwriters Hall of Fame.
---
Arthur Freed
Arthur Freed (September 9, 1894 – April 12, 1973) was born in Charleston, South Carolina. He was a lyricist and a Hollywood film producer.
Freed began his career in vaudeville, and he appeared with the likes of the Marx Brothers. He soon began to write songs, and was eventually hired by Metro-Goldwyn-Mayer. For years, he wrote lyrics for numerous films.
In 1939 he was promoted to the position of producer, and helped elevate MGM as the studio of the musical. Freed choose to surround himself with film directors such as Vincente Minnelli and Busby Berkeley. He also helped shape the careers of stars like Judy Garland and Gene Kelly. His team of writers, directors, composers and stars came to be known as the "Freed Unit" and produced a steady stream of popular, critically acclaimed musicals that lasted until the late 1950s.
Freed served as associate producer on THE WIZARD OF OZ.
His most famous song is "Singin' in the Rain," and two of his films won the Academy Award for Best Picture. Those being, AN AMERICAN IN PARIS (1951) and GIGI (1958).
---
Betty Comden & Adolph Green
The team of Betty Comden and Adolph Green, 1991 recipients of the Kennedy Center Honors, and the longest running creative partnership in theatre history, began writing and performing their own satirical comic material in a group called The Revuers, which included the late Judy Holliday. They went on to collaborate with Leonard Bernstein and Jerome Robbins on what was the first show for all of them, "On The Town." Also with Mr. Bernstein they collaborated on the score for "Wonderful Town." With Jule Styne they wrote the book and/or lyrics for "Bells Are Ringing," "Do Re Mi," "Subways Are For Sleeping," "Peter Pan" and others. They also wrote the book for "Applause," the book and lyrics for "On the Twenith Century" and the lyrics for "The Will Rogers Follies," with Cy Coleman, and "A Doll's Life." Five of these, "Applause," "Hallelujah Baby," "Wonderful Town," "On the Twentieth Century" and "The Will Rogers Follies" won them six Tony Awards, and "A Doll's Life," a Tony nomination. Their many film musicals include "Singin' in the Rain," "The Band Wagon," "On the Town," "Bells are Ringing," "It's Always Fair Weather," "Good News" and "The Barkleys of Broadway." Their non-musicals include "Auntie Mame" and "What a Way To Go." Two of these musicals, "The Band Wagon" and "It's Always Fair Weather," received Academy Award nominations and, along with "On The Town," won the Screen Writers' Guild award. "Singin' in the Rain" was recently voted one of the ten best American films ever made and, by a vote of international film critics conducted by the prestigious magazine Sight and Sound, it was ranked third among the ten best films of all time. As performers, Comden and Green appeared in "On the Town" and later did an evening at the Golden Theatre, "A Party With Betty Comden and Adolph Green," comprised of material from their own shows and movies, and from their act, The Revuers. In 1977 they did a new version of "A Party" to unanimous acclaim at the Morosco Theatre, and toured with it. "A Party" received an Obie Award when it was first performed. They are both members of the Council of the Dramatists Guild, have been elected to the Theatre Hall of Fame, and the Songwriters Hall of Fame, and have received the Mayor of New York's Certificate of Excellence. Ms. Comden received the Woman of the Year Award from the Alumni Association of New York University. She appeared in the films "Garbo Talks" and "Slaves of New York," and on the stage in the Playwrights' Horizons production of Wendy Wasserstein's "Isn't It Romantic?". Mr. Green appeared in the films "Simon," "My Favorite Year," "Garbo Talks," "Lily In Love" and "I Want To Go Home." Some of their best-known songs include "Just In Time," "The Party's Over," "Make Someone Happy," "New York, New York," "Neverland," "It's Love," "Lonely Town" and "Some Other Time." Stars they have written for in their musicals and films include Gene Kelly, Fred Astaire, Lauren Bacall, Rosalind Russell, Judy Holliday, Mary Martin, Phil Silvers, Carol Burnett and Nancy Walker.
---
Music Theatre International
Music Theatre International (MTI) is one of the world's leading theatrical licensing agencies, granting theatres from around the world the rights to perform the greatest selection of musicals from Broadway and beyond. Founded in 1952 by composer Frank Loesser and orchestrator Don Walker, MTI is a driving force in advancing musical theatre as a vibrant and engaging art form.
MTI works directly with the composers, lyricists and book writers of these musicals to provide official scripts, musical materials and dynamic theatrical resources to over 100,000 professional, community and school theatres in the US and in over 150 countries worldwide.
MTI is particularly dedicated to educational theatre, and has created special collections to meet the needs of various types of performers and audiences. MTI's Broadway Junior™ shows are 30- and 60-minute musicals for performance by elementary and middle school-aged performers, while MTI's School Editions are musicals annotated for performance by high school students.