Trollwood Conservatory classes are over
for Summer 2021.
Thank you for a great summer, we hope to see you in 2022!
---
Immerse yourself in these intensives for our most advanced performing arts students!
Are you ready to take it to the next level? For our most advanced students, this program will help you enhance your acting techniques and musical theatre triple threat skills.  In this new 2021 format, the session will take place in the afternoon and run through the entire month.
Conservatory offered for 2021:
Musical Theatre Conservatory:
Grades: Grade 10 to graduated 2020 or 2021 senior (all grades refer to 2020-2021 school year).
Prerequisite:  2-3 years previous training in Musical Theatre. Advanced levels of acting, singing, and dance technique and musical theatre performance experience.)
Dates:  June 7-30, Monday – Friday
Time:  12:45-3:30pm
Location: Trollwood Performing Arts School, 801 50th Ave S, Moorhead, MN
Instructor:  Alums Becca Kotte & David Triptow
Orientation (REQUIRED): June 7th, 11:00 a.m.-12:00 p.m., Location of Orientation TBD.  Musical Theatre Conservatory will start at 12:45pm on June 7th.
Fee: Included in the "one inclusive" Trollwood fee for high school students (completed grade 10–2020 or 2021 graduated senior). Refer to Program Fees for full fee structure details.
Registration Deadline: May 14, 2021. NOTE: Registration remains open after this deadline, however a $25 late fee will be assessed.
Placement Verification: will be held first day of the session.
NOTE:   Availability of scheduled guest artists may be subject to change due to artists' unforeseen professional performance opportunities.
Trollwood Performing Arts School is committed to safety and will monitor COVID-19 guidelines. Trollwood reserves the right to alter or cancel programming if deemed necessary. In the event of cancellation due to COVID-19, Trollwood will refund program registration fees. Otherwise, all registration fees are non-refundable.
Trollwood Conservatory
Musical Theatre Conservatory
(Prerequisite:  2-3 years previous training in Musical Theatre. Advanced levels of acting, singing, and dance technique and musical theatre performance experience.)
For our most advanced musical theatre student, this program will enhance your triple threat. Learn from professionals in the industry to build your musical theatre dance and vocal technique. In collaboration with fellow artists, combine your skills to create show-stopping numbers that will wow any audience!
In this conservatory you will explore the following subjects:
Advanced Acting Techniques
Advanced Performance Lab
Musical Theatre Dance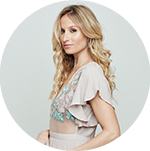 BECCA KOTTE
Musical Theatre Conservatory Instructor
Becca Kotte is a Fargo native and spent her summers at Trollwood from 2000-2004. She now splits her time between New York and Los Angeles as an actor and recording artist. Credits include Sherrie in Rock of Ages (Las Vegas Company), Tawney in Gettin' the Band Back Together (Original Broadway Company), and currently tours worldwide as a featured vocalist with Sir Rod Stewart. She is thrilled to be back on her old stomping grounds!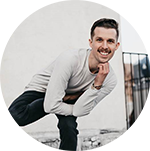 DAVID TRIPTOW
Musical Theatre Conservatory Instructor
Born and raised in the Midwest, David Triptow is a movement artist, instructor, choreographer, and yoga teacher.  His career has given him the opportunity to travel, perform, and choreograph around the United States and Canada. In 2019, David travelled on the road as the Dance Captain in the North American tour of PJ Masks Live! In 2020, David partnered with ChamberSixMedia and Rethink Dance to choreograph a short dance film entitled Wake, which has been accepted into film festivals across the country. David contributes his love and passion for the arts from his time as a student at Trollwood Performing Arts School, and to this day, practices curiosity and a life-long learner mindset. He strives to ignite the same attributes in his students.
TROLLWOOD CONSERVATORY
IMPORTANT NOTES
Clothing for Trollwood Conservatory:
Clothes should be comfortable and movable.  Athletic wear works great!
Tops –Tank top, t-shirt, sweatshirt
Bottoms – Sweatpants, long shorts, leggings
Footwear – Appropriate shoes for the class:
Dance:  Ballet or jazz. Tap shoes if you are taking that section.
(If you need help acquiring dance shoes, please contact Student Services)
Acting or Musical Theatre:  Clean tennis shoe.  NO sandals or flip-flops.
Please dress in layers as it can be colder in the mornings and hotter in the afternoons!