OUR 2023 SUMMER PROGRAMMING HAS CONCLUDED. THANK YOU FOR YOUR SUPPORT AND WE LOOK FORWARD TO SEEING YOU AGAIN NEXT SUMMER!
Musical Theatre Conservatory
Immerse yourself in this intensive created specifically for our
most advanced performing arts students!
Are you ready to take it to the next level? For our most advanced students, this program will help you enhance your skills to become a true triple threat.  The intensive session will take place from 10:30am-2:30pm and run June 12-21.
Grades: Grade 10 to graduated 2023 senior (all grades refer to 2022-2023 school year).
Prerequisite:  2-3 years previous training in Musical Theatre. Advanced levels of acting, singing, and dance technique and musical theatre performance experience.  Current Mainstage Musical participants are encouraged to participate.
Dates:  June 12-21, Monday – Friday
Time:  10:30am-2:20pm
Location: Trollwood Performing Arts School, 801 50th Ave S, Moorhead, MN
Instructor:  Austin Regan
Orientation (REQUIRED): June 5th, 11:00 a.m.-12:00 p.m., Location of Orientation Marcil Commons at Trollwood Performing Arts School.  Musical Theatre Conservatory will start on June 12th.
Requirement:  Student must come to the first class with a 32 bar audition cut printed, prepared, and memorized.  Also, if possible, bring your current rep book with prepared songs you've used previously, a current headshot, and your resume.
Fee: Included in the "one inclusive" Trollwood fee for high school students (completed grade 10–2023 graduated senior). Refer to Program Fees for full fee structure details.
Registration Deadline: May 25, 2023. NOTE: Registration remains open after this deadline, however a $50 late fee will be assessed.
NOTE:   Availability of scheduled guest artists may be subject to change due to artists' unforeseen professional performance opportunities.
Trollwood Performing Arts School is committed to safety and will monitor COVID-19 guidelines. Trollwood reserves the right to alter or cancel programming if deemed necessary. In the event of cancellation due to COVID-19, Trollwood will refund program registration fees. Otherwise, all registration fees are non-refundable.
Trollwood Conservatory
Musical Theatre Conservatory
(Prerequisite:  2-3 years previous training in Musical Theatre. Advanced levels of acting, singing, and dance technique and musical theatre performance experience.  Mainstage Musical cast members are encouraged to participate)
Instructor: Austin Regan
2023 Musical Theatre Conservatory Instructor is
Austin Regan!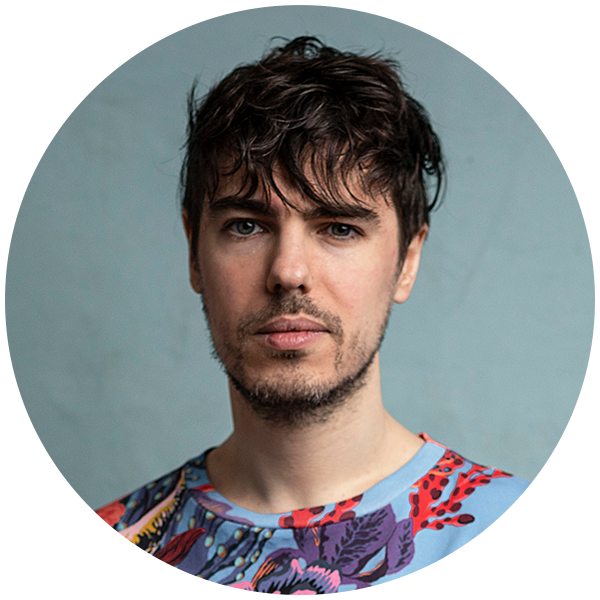 AUSTIN REGAN is thrilled to return to Trollwood to teach the Musical Theater Conservatory this summer! Regan is a Fargo-born, NYC-based director of opera, theater, and video. As associate director, Regan's work comprises five Broadway musicals (including the currently running production A Beautiful Noise: The Neil Diamond Musical), the Metropolitan Opera, and Off-Broadway's hit revival of Little Shop of Horrors, now in its fourth year. His acclaimed stage directing work has also been seen across the United States, including recently: Rigoletto at Minnesota Opera (". . . a scorching take on politics, patriarchy, and power," Minneapolis Star Tribune), Don Giovanni at FM Opera ("Great skill and vision . . . superb," Fargo Forum), and Discount Ghost Stories at Local Theater Co ("Hauntingly beautiful," Boulder Daily Camera), which won the True West Award for excellence in immersive theater. Other projects and productions include Left and Right (National Sawdust); Out of a thought for the PROTOTYPE Festival; Loose Wet Perforated (Guerilla Opera); The Trojan Women (The Hangar Theatre); Mad Libs (New World Stages); Well Worn Words (Ars Nova); The Blind (The Flea Theater), and video projects for Carnegie Hall (Molly Joyce's Side By Side) and National Sawdust. Drama League Directing Fellow, Lincoln Center Directors Lab, and former Resident Director at the Flea Theater. As an educator, Regan has taught professional and pre-professional actors and artists with elite organizations that include the Boston Conservatory, NYU, Broadway Collective, Wright Way Master Class, and Other Side of the Table, which he co-founded in 2010. At Trollwood Performing Arts School, Regan performed in five mainstage musicals, including as Enjolras in Les Miserables, where he won the Most Accomplished Performer award. www.austinregan.nyc
IMPORTANT NOTES
Clothing for Trollwood Conservatory:
Clothes should be comfortable and movable.  Athletic wear works great!
Tops –Tank top, t-shirt, sweatshirt
Bottoms – Sweatpants, long shorts, leggings
Footwear – Appropriate shoes for the class:
Dance:  Ballet or jazz. Tap shoes if you are taking that section.
(If you need help acquiring dance shoes, please contact Student Services)
Acting or Musical Theatre:  Clean tennis shoe.  NO sandals or flip-flops.
Please dress in layers as it can be colder in the mornings and hotter in the afternoons!