Welcome to Trollwood's Mainstage Musical family!
It is with much joy and excitement that we kick-off our 2021 Mainstage Musical, Rodgers + Hammerstein's Cinderella! After a difficult year of hiatus, we cannot adequately express our gratitude for the ability to gather together again and create a spectacular production that will be shared with our entire community. To all of our students, parents, volunteers, production team, and staff, thank you for lending your talents, your commitment and dedication to this year's Mainstage Musical production.
We have created this website to share with you important information that will help us all have a successful summer together. Typically, we meet in person to invite participation, share schedules, introduce our team, and communicate other important information. As an extra layer of caution, we decided meeting together as a large group this early in the process may not be the most prudent decision in relation to COVID-19, and therefore created this tool for you to utilize as a virtual replacement for this year's annual Mainstage Musical Kick-off event. We hope you find it helpful and that it answers many of your questions. Click to download the full letter for a more detailed overview of things you will need to know as we begin our 2021 summer.
Trollwood's Cinderella will be both traditional and up-to-date. Our artistic team is using the foundation from the 1957 original movie as the vision for our production, but will capture a 2021 sensibility about independence and equality in the creation of our beautiful production. Cinderella is no longer a passive damsel waiting for a prince to rescue her. In Trollwood's production, she takes charge of her own destiny. Our Cinderella finds her voice among all the delightful characters you know and love. With the most lavish costumes and brilliant scenic elements, Cinderella will prove to be a most magical Trollwood night under the stars.
Again, thank you for joining us, and together we will make the summer of 2021 the most memorable and wonderful experience possible!

Kathy Anderson
Executive Director

Michael Walling
Artistic Director
2021 Summer Orientation Guide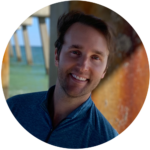 "When starting the design process for "Cinderella", I began in a way that's similar to how I usually start my process, after reading the script, Michael and I talked about how we wanted to tell the story. We wanted to create something unique for Trollwood and our starting point was with the Townsfolk.  We began by looking to late 18th Century German Folk clothing and French Fashions from the late 18th Century for the Court. Additionally, I knew with the contemporary adaptation of the show, I wanted to merge period and contemporary elements to create the unique world of our show. With this in mind, I started to gather research images and we went from there, talking about what images we connected with and building upon that after each subsequent conversation. I'm very much a designer that enjoys the dialogue that comes from collaboration so we continued in these back and forth conversations through research and sketching, to eventual fabric selection and final designs. I'm so excited for audiences to see the fruits of this collaboration and to continue the collaborative process as we go into fittings in the coming month!"
–Travis Chinick, Costume Designer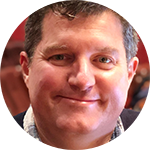 In the classic tale, Cinderella's happy ending is interrupted by the stroke of midnight.  Our production of Cinderella was interrupted as well.   It has been an interesting process to come back to ideas that have been waiting to come to life for a year.  Little did we know that when we based the physical environment of Cinderella on the idea that time has been broken to pieces and is now everywhere would be so potent for all of us.
In this revised telling of the Cinderella story, 'Ella actively drives her own story, she does not wait for the world to happen to her.   In older versions, time comes for her at midnight.  In our version, time is everywhere—you just have to look with open eyes to recognize it.  Once you do recognize it, you have to decide what to do with this understanding.  The great thing about metaphors, and for that matter art, is that they are remarkably adaptive to new circumstances if they were true to themselves in the first place.
I hope our visual metaphor intrigues and entrances the audience and makes us all think about where our challenges truly lie and how to take hold of them.
–Jack Mehler, Scenery & Lighting Designer