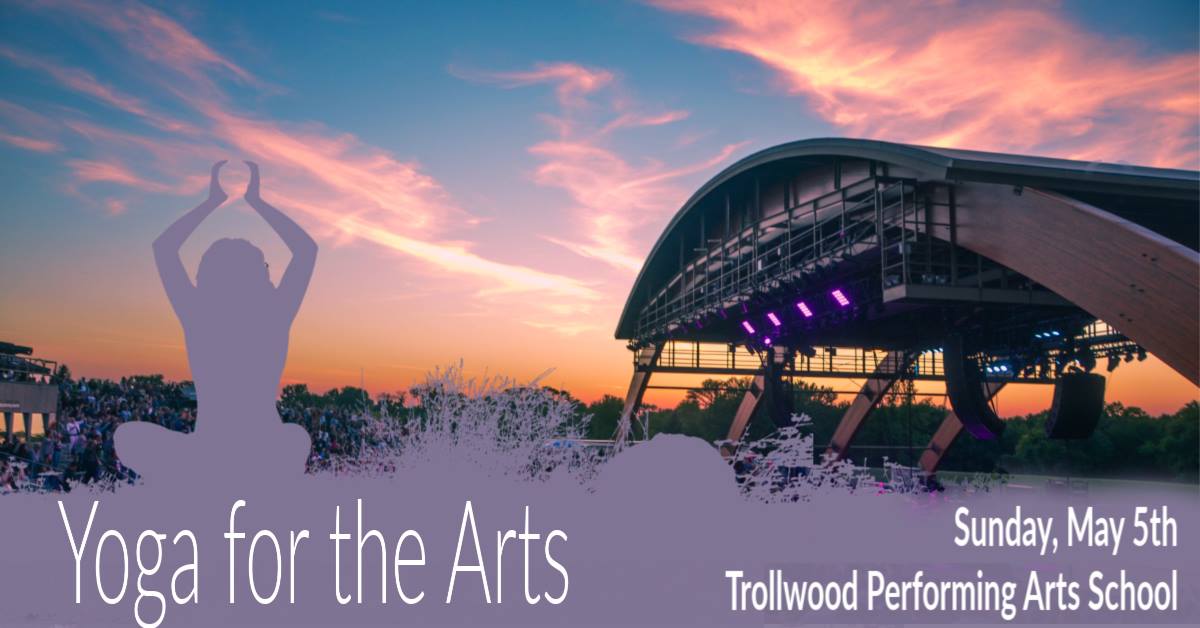 Yoga for the Arts: An afternoon of yoga celebrating Trollwood Performing Arts School!
WHEN: Sunday, May 5th: 1-2pm (All Levels Vinyasa Flow, Class 1), 2:15-3:15pm (All Levels Vinyasa Flow, Class 2).
WHERE: Trollwood Performing Arts School, Marcil Commons Building: 801 50th Ave SW, Moorhead, MN 56560
TICKETS: $10
Ticket Link: https://www.eventbrite.com/e/yoga-for-the-arts-tickets-60034467709
* All ticket sales support Trollwood Performing Arts School *
* All Experience Levels are Welcome *
Fun Giveaways & Refreshments will be provided throughout the day
SPECIAL FOR MOTHER/DAUGHTERS: In celebration of Trollwood's 2019 Mainstage Musical, Freaky Friday, Mothers & Daughters who attend this event together will be qualified to win a private shopping party from Leela and Lavender!
CLASS DESCRIPTION: It doesn't matter if this is your first yoga class or if you've been stepping onto your mat for decades, All Levels Flow is designed to offer a variety of options for every need and experience level. Vinyasa is the beautiful, flowy cousin of the Hatha yoga practice that intelligently connects the breath with movement in the body and thoughts in the mind. This class teaches you to follow your breath's intuition as you glide through a series of warming stretches and dynamic exploration, sun salutations, standing and balancing postures, and cooling shapes, with options to customize your practice along the way. All experience levels are welcome to explore, grow, and evolve their practice.