MAINSTAGE MUSICAL AUDITIONS

---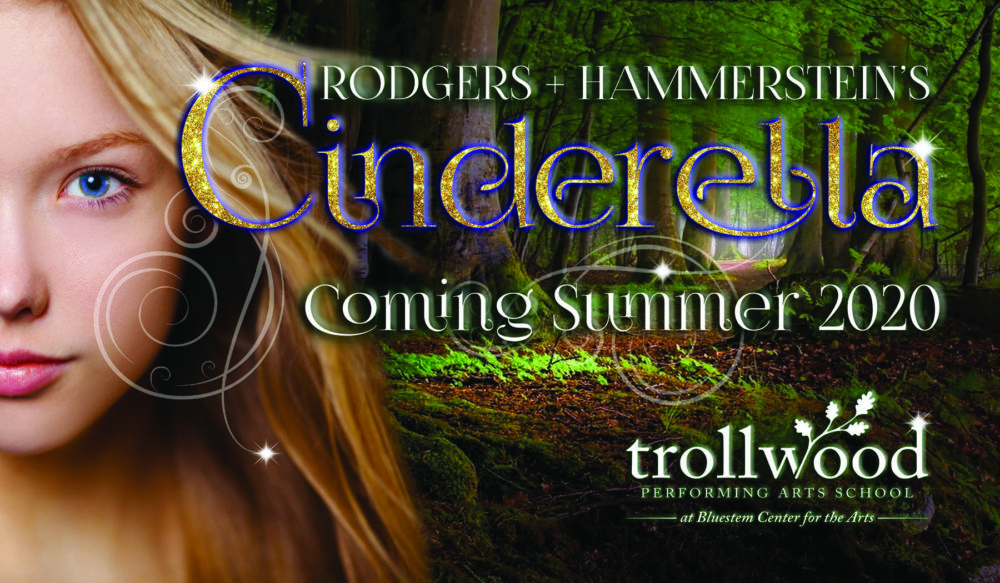 CAST AUDITION INFORMATION
Sign up for an audition session by contacting Trollwood at (218) 477-6500. If you are unable to attend these auditions, you may audition via recorded video.
Cast Audition Schedule:
Please arrive 20 minutes prior to your scheduled session start time to register and warm up.
Saturday, February 29:  10am-12pm; 1:00-3:00pm, 3:30-5:30pm, 7:00-9:00pm, Marcil Commons, Trollwood Performing Arts School 
Sunday, March 1:  1:00-3:00pm, 3:30-5:30pm, 7:00-9:00pm, Marcil Commons, Trollwood Performing Arts School
Dance Callbacks: 
Monday, March 2: Times to be determined, Marcil Commons, Trollwood Performing Arts School
Vocal/Acting Callbacks:
Tuesday, March 3: Times to be determined, Marcil Commons, Trollwood Performing Arts School
Callback and Cast Lists will be emailed to participants, date and time to be determined.
Audition Instructions: 
Come with a prepared song. Come with a portion of memorized song, not to exceed 1.5 minutes. Choose which portion of the song best reflects your vocal range and abilities; you don't need to start at the beginning of the song. To help us understand your ability to grasp the essence of Rodgers + Hammerstein's Cinderella, please select a song from another similar musical. It's best not to select a song from the show for which you are auditioning (in this case, Rodgers + Hammerstein's Cinderella).
An accompanist is provided or you may bring your own. No A Cappella, please.  Bring one copy of sheet music for the accompanist. You may bring recorded instrumental accompaniment for your vocal number; however, recordings with accompanying vocals are not allowed. Auditioners should not accompany themselves.
Be prepared to talk about yourself. The audition staff will usually ask you a few questions to get to know you better. They might ask about your recent performing experiences, why you want to be a part of this play, etc.
Come in a dressy casual outfit for the singing part of the audition. We will be doing this part of the audition first. Remember, when you feel good about how you look you perform at a higher level.
Bring clothes you can move in! The movement/dancing part of the audition will be second. You will learn a short dance combination, so bring something that you can be energetic in—clean, flexible-soled shoes and comfortable clothing.
Be fully rested for your audition. Energy is that intangible force that can elevate you to that next level of excellence. When you audition, take a deep breath, focus your thoughts and energy, and GO FOR IT!
Remember to be yourself, project your voice, smile, and have fun! Break a leg!!!
Recorded Auditions:
If you are unable to audition in person, please submit your audition using one of the following methods: DVD, YouTube, Vimeo or similar online video host. All videos must be received in the Trollwood office by February 26 to be considered.
Requirements: Your recorded audition can be submitted in DVD or online video format. For videos uploaded to YouTube, Vimeo, etc. please be sure they are set to "Private" and include any necessary passwords. DVDs or online videos must be labeled (titled) with the auditioner's name. Please include with your recorded video a brief written profile, including name, address, phone, current age and grade. Also include a recent photo and resume. Online posted videos need to include a working direct link to the video and any password associated with it for access.
Click here to email us your audition video.
Record on your Video:
Name, current age and grade, information about you and your previous experience
A short dance combination, showing your full range of dance and movement abilities
An audition song not to exceed 1.5 minutes, that reflects your vocal capabilities. See musical selection hints in Audition Instructions, this page
A monologue from a scripted, published play, not to exceed 1.5 minutes
---
ORCHESTRA AUDITION INFORMATION
Top Reasons to Join the Orchestra…
Meet new friends from all around the region as you rehearse and perform the musical accompaniment to the Mainstage Musical
Improve your skills as a musician
Learn how to perform in a musical style you may not get to experience otherwise
Connect with many of the region's finest musicians
Demonstrates your commitment to music/performance for post-secondary education recruiters
Master Classes with professional musicians—give you an opportunity for association and advanced teaching not readily available to high school students
Be part of 100+ students all working toward the goal of making an extraordinary performance!
Best of all—it's FUN!
As an orchestra member at Trollwood you will work hard to provide the musical framework that creates a really great musical show, but you'll also make life-time friends and memories while you laugh and play (as in 'have fun!'), and create wonderful music!
Our evening rehearsal schedule allows you to take Trollwood classes, have a day job, attend Summer School, or just hang out with friends, so you CAN "have it all" this summer!
Mainstage Musical Instrumentation
All Band and Orchestra Instruments; this includes:
1 Reed 1 (Piccolo, Flute, Alto Flute)
1 Reed 2 (Oboe, English Horn)
1 Reed 3 (Clarinet, E-Flat Clarinet, Bass Clarinet)
1 Reed 4 (Bassoon, Flute, Clarinet)
1 Horn 1
1 Horn 2
1 Trumpet 1 (Doubling Flugelhorn, Piccolo Trumpet)
1 Trumpet 2 (Doubling Flugelhorn)
1 Trombone (Doubling Bass Trombone)
1 Keyboard
1 Harp
1 Drums
1 Percussion
1 Violin 1 (2 Players)
1 Violin 2 (2 Players)
1 Viola
1 Cello
1 Bass
Prerequisite: By audition
Auditions:  March 11-14.  Contact Trollwood Performing Arts School at 218-477-6500 to schedule your audition time.
​Rehearsals: Orchestra rehearsals are June 5-28, July 2-3, 6:00-9:30 pm, Monday–Friday, Trollwood Performing Arts School at Bluestem.
Saturdays and Sundays during June are not scheduled at this time; however, additional rehearsal time may be scheduled as necessary.
Daily evening rehearsals with the cast begin Monday, July 6, Trollwood Performing Arts School at Bluestem.
Conflicts must be submitted at audition. It is possible to miss limited rehearsals and still perform for shows at the director's discretion.
Tech Week: Daily evening rehearsals, beginning Monday, July 6, including Saturday and Sunday, through July 15.
Performances: July 16-18, 22-25, 29-August 1.
Strike: Orchestra members are required to attend strike, August 3-7.
Production Party: August 6, 7:00 pm, Trollwood at Bluestem, Marcil Commons
Registration Deadline: Friday, May 15. Registration remains open after this deadline. However, a $25 late fee will be assessed.